Another politician has resigned from the Australian Senate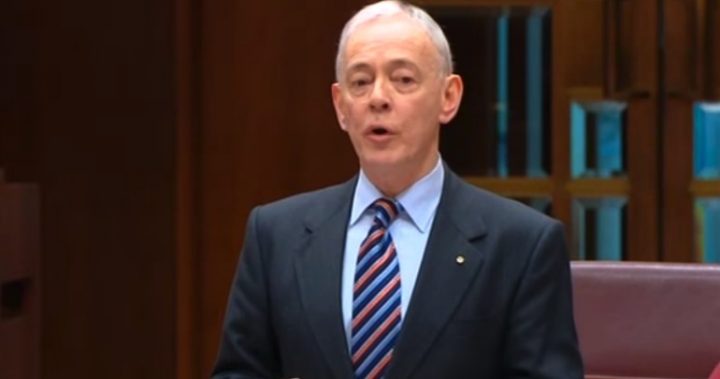 Remember when Labor senator Stephen Conroy resigned from the Senate last year?
Well, now there's been another resignation – and this time it's Family First's Bob Day calling it quits.
Senator Bob Day was first elected in 2013 representing South Australia, and managed to scrape over the line to win the state's final Senate spot at this year's election
You might be wondering why he resigned?
It turns out in recent weeks there's been some problems with his businesses being brought to the attention's public.
Ad. Article continues below.
Among those problems was his business Huxley Homes stopping work on building homes for 61 clients earlier this month because it had run of money.
In fact, he's barely been in parliament at all since the election due to the problems with his company.
Senator Day announced today that his parent company Home Australia had gone into liquidation.
According to the Sydney Morning Herald, he told staff today that he would be resigning from the Senate to pay back his debts – including selling his family home.
Under Federal Government rules, politicians cannot remain in Parliament if they are declared bankrupt.
Ad. Article continues below.
The senator wrote to his staff, saying the he was "devastated" by what has happened.
"I am incredibly sorry for the pain, stress and suffering I know this will cause," he said.
"As I have always agreed to sign personal guarantees to creditors, this closure also has serious implications for me and my family.
"Creditor liabilities greatly exceed our assets so we will also lose our family home.
"As for my role as a Senator, I will of course resign."
Ad. Article continues below.
If you remember Senator Day in parliament, you'll no doubt remember that he has been a strong supporter of the LNP government.
News of his retirement has prompted comment former Prime Minister Tony Abbott to commend him.
Abbott said the senator's resignation was the "honourable course" and praised him as "principled and courageous".
"I've known Bob Day for many years and have always liked and respected him," Mr Abbott wrote on Facebook.
"He built up a very successful business.
Ad. Article continues below.
"Obviously it's disappointing that with Bob necessarily busy in the Senate and unable to give it much attention, the business is now in trouble."
And, it turns out that Senator Day's private company B&B Day Pty Ltd made significant donations to Family First – including $381,775 in 2012-13.
So, what's next?
Well, don't panic – there won't be a by-election.
Family First will have to put forward a replacement for Senator Day.
Ad. Article continues below.
Two possible replacements are firming up as favourites at the moment including the senator's chief of staff Rikki Lambert and his running mate Lucy Gichuhi – who would become Australia's first Kenyan-born senator if elected.
Do you think Senator Day did the right thing by resigning?