Another Australian state joins the move to legalise child adoption by same-sex couples and singles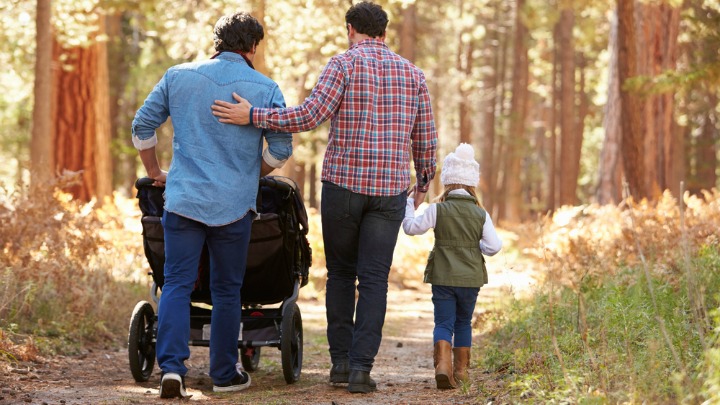 The traditional and often used assumption is that children need both a mother and a father, but now, another state will be joining others in overturning laws which ban same-sex couples and singles from adopting children.
Communities Minister Shannon Fentiman said there will be sweeping changes to the Adoption Act 2009 after a review this year found overwhelming support for the removal of discrimination.
The proposed changes allow groups of people currently banned from adopting to be eligible, with Queensland joining other states. Adoption for same-sex couples is currently available in Australian Capital Territory, Western Australia, New South Wales, Tasmania and Victoria (though Victoria's adoption law is to come into effect on 1 September 2016).
It includes same-sex couples, single people and couples undergoing fertility treatment such as IVF, reports ABC News.
"It is time Queensland joined other Australian states and territories to remove this archaic chapter from our adoption laws," she said.
Ad. Article continues below.
"I am proud to say we will widen the eligibility criteria to allow those groups to adopt."
Julie Carrington and Lea Sanson have been wanting to adopt their foster daughter for years.
"It is a very emotional time for us," Ms Carrington said.
"It has been six years in waiting. We finally get to be her mummies."
The proposed reforms will also remove the offence and penalty for a breach of contact statement for adoptions prior to June 1991.
While those who have been waiting for this to be allowed see it as a long time coming, some families are strongly opposing this new development.
Ad. Article continues below.
Natasha Cunningford says, "I don't think it's the right thing to do. It will confuse the minds of the kids if they are adopted by a same-sex couple.
"I don't have any problems with other laws concerning the LGBTI community but allowing same-sex child adoption could potentially lead to bigger social issues," said Ms Cunningford.
Another member of the public, Harry Whitfield said, "If this happens, we will be raising a generation of very confused people who will forget what real family institution is. And let's not forget the safety risk that these kids could be exposed to."
Sally M. said, "How will the authorities be able to ascertain that it is a genuine adoption and not something fuelled by dark motives?"
Western Australia became the first Australian state to allow same-sex adoptions when its Labor government passed the Acts Amendment (Lesbian and Gay Law Reform) Act 2002 which in turn amended the Adoption Act 1994 (WA). This allowed same-sex couples to adopt in accordance with criteria that assesses the suitability of couples and individuals to be parents, regardless of sexual orientation.
Do you agree with this new law?