Anna Meares' emotional tribute to her coach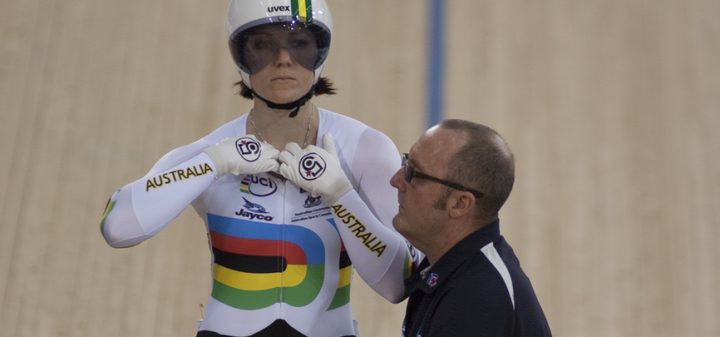 It's been an emotional time for Anna Meares, Australia's greatest female track cyclist in history. She has done it all in her career, and after the latest Olympics in Rio, he called it a career. Now the man that has helped achieve her dreams, her coach Gary West, is the fight of his life.
Meares told The Herald Sun, "Gary has been significant in my career, in the eight years I've worked with him I've won nine of my 11 world titles, three of my Olympic medals and four of my Commonwealth Games gold medals". She added, "And six of the eight world records I have ridden have been under his guidance.
"I asked him at the beginning of working with me if he was in my corner … I don't even need to think it today.
"He's been there and seen me in the toughest times, when I went through my marriage break-up, he saw the very lowest of my life and he picked me up.
"He was always there, and so I will do that in return for him in this experience."
Ad. Article continues below.
West is fighting the terrifying motor neurone disease (MND) which has left him unable to speak. He was diagnoised just after Rio and has stepped down as coach. He is forced now to communicate with a speech app as the illness has already impared his speech.
Meares said, "Gary didn't choose MND; MND chose him, but I choose Gary as my friend, and I will support him.
"Gary knows of the love and gratitude I have for all he has done for me – the extent very few people know. What I can and will do now is as he has done for me and be in his corner.
"I will support him and his family and be his face and voice throughout his illness."
She has helped launch "Cycling Cares" campaign to try to bring awareness and funding to help find treatment and cures for the illness.