Angry Carrie Bickmore goes for MP over unfair taxes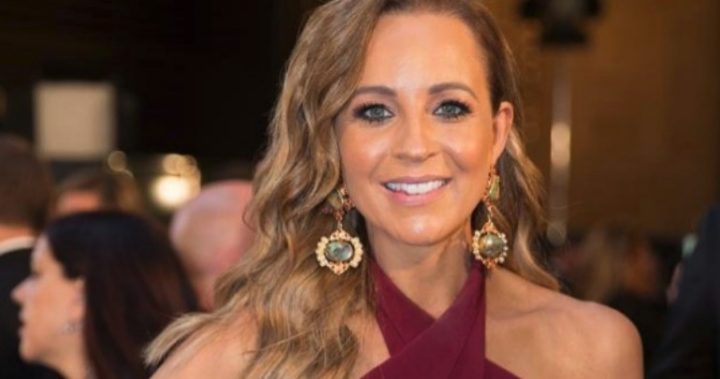 Carrie Bickmore is not happy. 
The usually bubbly blonde got into a heated debate last night with opposition health spokeswoman Catherine King on The Project over taxes she thinks are unfair. 
"Get it done, it is 2017!" she fired at King following the Government and Labor's knock back of the Greens push to remove the tax on tampons and sanitary pads yesterday.
The Greens tried to scrap the controversial "tampon tax" as part of an amendment to legislation which would see the tax added to imported goods worth less than $1000.
Bickmore, like most of Australia's female population, was not pleased with yet another rejection of the unfair tax on women's biology and demanded a straight answer from King. 
Ad. Article continues below.
"I can only assume you and your colleagues think tampons and pads are luxuries?" she shot at King.
King retorted with, "Not at all. We want to see the GST removed from tampons and sanitary pads."
She called yesterday's attempt by the Greens a "stunt" and said while she was happy to lead the charge to remove the tax, it needed to be done "properly".
"Unfortunately, what we saw yesterday was a stunt from the Greens where they tacked on an attempt to get rid of the tampons tax onto a GST bill which would have scuttled the opportunity we had for retailers in this country to have an even playing field with foreign retailers," King said. "It is not the way to go about it."
The Sydney Morning Herald reported that women spend around $300 million on the "non-essential" items every year and contributed about $30M to the GST's bottom line — condoms and lube are not subject to any kind of tax.
Ad. Article continues below.
Despite King's attempts to placate the Logie-award winning host, Bickmore did not back down.
"It seems ridiculous that we are having this conversation," Bickmore said.
"Today I was reading incontinence pads are GST-free but sanitary pads aren't. Is it the size or what they are collecting? They are the same product."
Although King agreed that the tax was "crazy", she blamed the refusal to scrap the tax on the states' and territories' dependence on the revenue. 
"They have funding for public hospitals, all the things they are funding so we have to find a replacement for it," King said.
Ad. Article continues below.
"That will be the challenge. It is really important that we do it and the more we talk about it, let's [hope] we can get it done this time."
Bickmore was not pleased with King's suggestion that hospital funding would be cut as a result and accused her of using that as a form of blackmail that would discourage people from pushing for the tax to go.
"People aren't wanting hospitals defunded," she said. "Do you know what I mean? It is like [you're saying] that or [the tampon tax]?"
Earlier, Bickmore and co-host Fifi Box performed a "rap" about the tax. 
"Every month Aussie women get their cramp on. Every month Aussie women need a tampon. The tax man has got his hand out. Ten per cent GST, get the f*ck out," Bickmore rapped.
"Condoms and lube are exempt for dudes. So are precious metals and some basic foods. That's why the Greens tried to stick it to the tax man. But the Government and Labor wouldn't back the plan."
Do you think the tampon tax has got to go?