Andrew Denton takes action so you can 'go gently'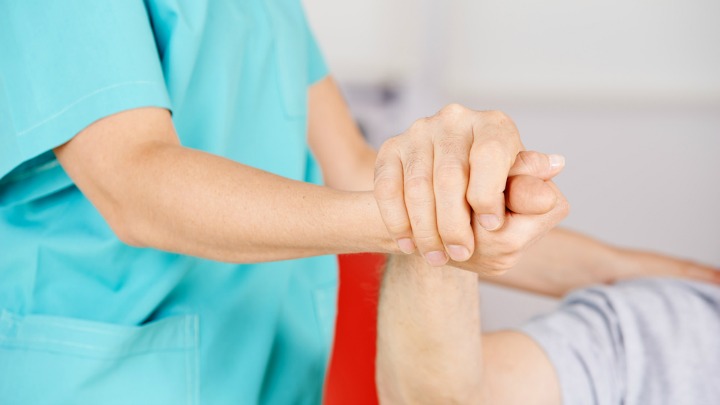 If you've long supported a person's right to decide when their time is up, Andrew Denton's got your back.
The broadcaster-turned-euthanasia campaigner is launching Go Gently Australia, an organisation that will lobby Australian politicians to do what the majority of voters want — pass laws that allow voluntary assisted dying.
Denton says opinion polls consistently reveal up to 80 per cent of Australians want the laws.
"Under Australian law it is legal to jump in front of a train to end your life," Denton says.
"You can shoot yourself with a nail gun. You can starve yourself to death in a hospital… But you can't request medical assistance to pass away peacefully with your family by your side — even if you are terminally ill and dying anyway."
Ad. Article continues below.
Denton is passionate about this subject, and he has every right to be. He says the agonising death of his father, Kit, is a "scarring memory" that prompted him to travel the world researching euthanasia.
"Dad had a heart attack in his 50s, he had spinal problems from a parachuting accident when he was in the Army and he had a thing called polyarthritis, which meant arthritis of everywhere," Denton told The Australian Women's Weekly in April 2016.
However, Denton says it was the final few months of his father's life that Kit really suffered in an unbearable way.
"My father was rushed to hospital. In those last three days, once he'd slipped into a com, it was clear that the pain relief they gave him wasn't enough and my sisters, mother and I were on constant watch with him.
"Throughout that time, my abiding memory is of these spasms and waves of pain going through his body. He was flinching and he was buckling… Then, at the end, it was a violent series of spasm. It was as if something had crawled inside him and was tearing him apart from the inside.
Ad. Article continues below.
"It was horrible to watch and it was horrible to hear…" Denton says.
He says Go Gently Australia will first focus on South Australia and Victoria, which are considering assisted dying laws, and he will address the National Press Club in Canberra on August 10.
What is your opinion on legislating voluntary assisted dying? Tell us your story.