Andrea Bocelli's version of Elvis classic is absolutely enchanting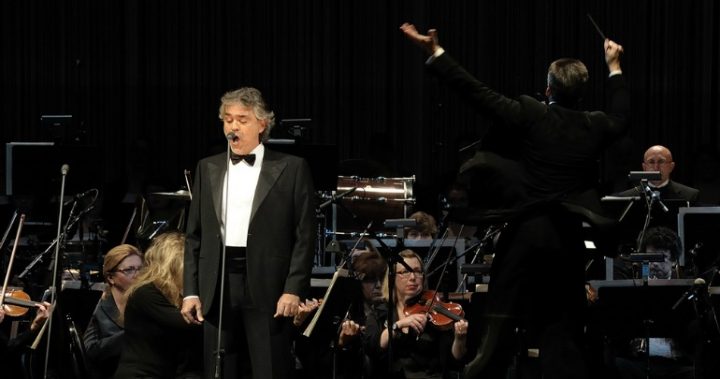 Elvis Presley's pop ballad has been winning hearts since 1961, but Andrea Bocelli made everyone momentarily forget about the king of rock and roll with one beautiful performance.
Performing in Las Vegas, Bocelli was asked to sing something reminiscent of the city. After playing a few notes on the piano, he settled in for a sweeping version of Can't Help Falling in Love.
As soon as the audience realised what song Bocelli had chosen, they began clapping and singing along, some looking fondly at their loved ones as they listened to the romantic lyrics.
Can't Help Falling in Love has been covered by many artists over the years. In 1993, a reggae version of the song performed by UB40 topped charts in Australia, and held the top spot in the United States for seven weeks.
Neil Diamond covered the song in 1998, slowing the song down for a more relaxed approach. And Bob Dylan and Shirley Bassey lent their stylistic interpretations to the song in 1973 and 1976 respectively.
Ad. Article continues below.
Bocelli's version stuck close to the original, with the blind operatic pop singer and his well-prepped band allowing the song to speak for itself. His Italian accent provided the perfect lilt to the lyrics.
The big surprise came at the end of the song, with Bocelli ad-libbing on a few notes before finishing on a soaring tenor note.  
Bocelli jokingly apologised for ending the song in his usual way, but the audience was enchanted, immediately rising for a standing ovation.
You can see the full performance in the video below.
What do you think of Bocelli's cover? Do you have a favourite version of Can't Help Falling in Love?