Amnesty claims Australian officials are the people smugglers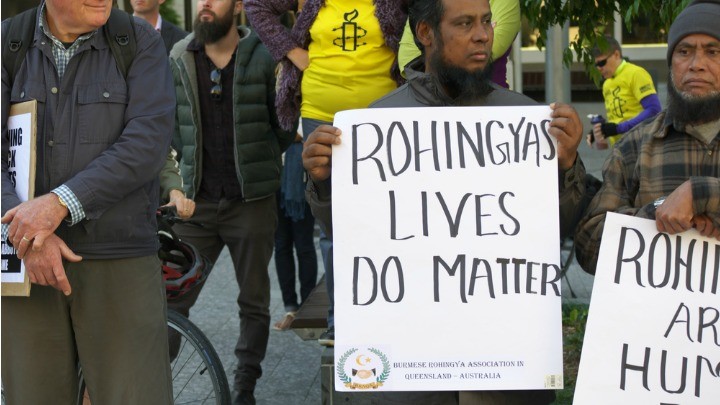 It's one of our most respected charities, however today Amnesty International, who many Australians support, has turned on us, saying that our authorities have acted like people smugglers, put people's lives at risk and treated people in an inhumane way.
A damning report titled, By hook or by crook: Australia's abuse of Asylum Seekers at Sea, investigated the claims by asylum seekers that Australian officials had paid people smugglers to turn their boats around in May.
Amnesty interviewed the 65 passengers who were on board the ship, as well as the six crew and Indonesian officials, and concluded, "all of the available evidence points to Australian officials having committed a transnational crime" and that officials effectively engaged in people smuggling.
"People smuggling is a crime usually associated with private individuals, not governments – but here we have allegations that Australian officials are not just involved, but directing operations. When it comes to its treatment of those seeking asylum, Australia is becoming a lawless state," said a spokesperson.
In the report, Amnesty also claims that authorities locked the boat's passengers in small cells with no air conditioning for seven days before sending them back onto their boat.
Ad. Article continues below.
When questioned on the matter back in May, the government initially denied that Australian officials had paid people smugglers before slipping into silence and refusing to comment on operational matters.
Today Peter Dutton said the human rights charity had a history of criticising Australia's border protection policy.
"Amnesty International and others don't like Operation Sovereign Borders and the fact that we've stopped the boats. We're not going to be bullied into some watering down of that," he said.
"They don't like Operation Sovereign Borders, they try to attack border force staff, naval staff, and I think it's a disgrace," he said. "I think at the end you can take the word of people smugglers, or you can take the word of our staff at Australian border force."
Amnesty International is calling for a Royal Commission into the investigation.
Do you think a Royal Commission is necessary into the claims that Australian officials paid people smugglers? Is Amnesty right to question our border protection strategies?