Amazing turtle's eye view video helps conserve Great Barrier Reef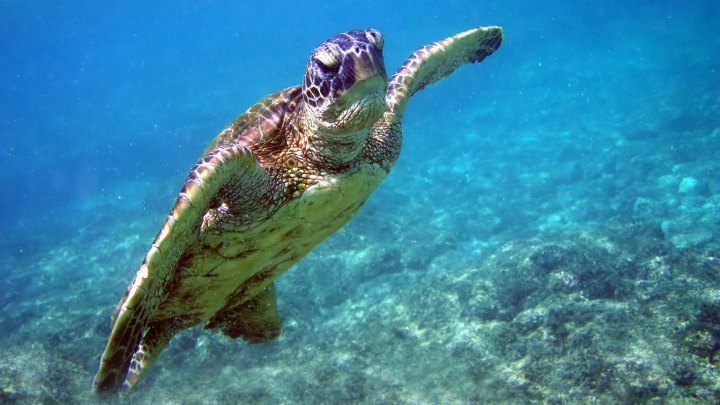 World Wide Fund For Nature Australia has released some incredible video footage, capturing the Great Barrier Reef through the eyes of a turtle.
The stunning images have been captured with a waterproof camera strapped to the shell of a green turtle, and watch as it swam about its environment.
It's important to track turtles, as they live, feed, and breed right along the length of the reef, so they will be an early casualty should the Great Barrier Reef's health slip to unacceptable levels. This footage shows these beautiful animals as they move about their home, the wondrous Great Barrier Reef.
WWF-Australia's important work aims to "conserve endangered species, protect endangered places, and address global threats to the planet, such as climate change".
If you'd like to help the work of WWF-Australia, visit the organisation's Donation/Adopt an Endangered Animal page.
Ad. Article continues below.
One of the highlights of my life was snorkelling on Lady Elliot Island a couple of years ago, and being joined in my swim by a giant turtle, swooping majestically in from behind me.
Have you ever swum on the reef and had an amazing encounter with any sealife? Have you visited the Great Barrier Reef? If no, is it on your 'bucket list'?
Here's the incredible video: