AMA urged to back marriage equality for health reasons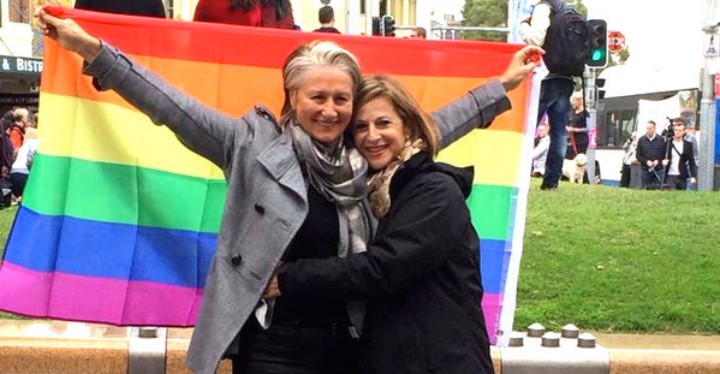 The former president of the Australian Medical Association, Professor Kerryn Phelps, has challenged the association to throw its support behind marriage equality for "basic health reasons"
"It's a significant mental health issue," Professor Phelps told Medical Observer. "The AMA should back it 100%."
She has commended a campaign launched by medical students to convince the federal health minister to support same-sex marriage.
In a letter sent to Health Minister Sussan Ley last week, the Australian Medical Students' Association provided "clear evidence that there is a link between health and discriminatory policies".
A US study found lesbian, gay and transgender people who lived in states where same-sex marriage was banned were significantly more likely to suffer mood disorders, abuse alcohol, and attempt suicide. Generalised anxiety disorder was a whopping 250 per cent more likely to occur in these people.
Ad. Article continues below.
While the current president of the AMA Brian Owler says the association does not have an official position on the issue, Professor Phelps argues it has an obligation to support marriage equality due to the position statement on Sexual Diversity and Gender Identity.
"The policy actually talks about opposing any discrimination under the law," she said.
"And opposing marriage equality is discrimination under the law. It's pretty clear to me that the AMA has a position on it, and that position is in favour of equality."
Professor Phelps, who married her partner Jackie Stricker at a ceremony in New York in 1998, says the Prime Minister sabotaged the push within the government for same-sex marriage to be recognised in Australia, and that the referendum was a "slippery trick… designed to fail".
She argues that the wording of the question of a referendum could obfuscate the issue.
"The prime minister gets to basically be a one-man band working out what the wording of the question is going to be. It might ask: 'Do you think the Commonwealth should give up the power to govern marriage?'" she says.
Had you considered the health impacts of denying same-sex couples the opportunity to be married legally? Does this change your views?start