Almost 20 years on, Prince William shares the heartbreak of losing his mother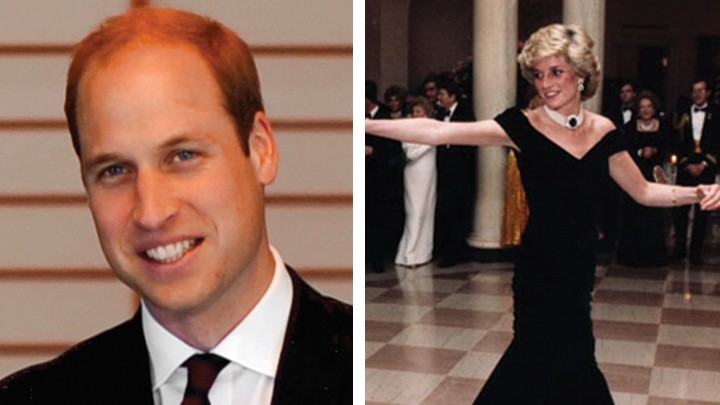 Who can forget the sight of young Prince William and his brother Harry as they walked eyes downcast in the funeral procession behind their mother's coffin almost 20 years ago? The world joined them in mourning, and we cried not only for Diana herself but for the two young sons who would grow up without a mother.
That was way back in 1997. William was 15 and Harry was only 12.
The two young boys have grown up to impressive young men. But there is something that time cannot heal or erase completely – the pain of losing their mother.
On Thursday night Prince William opened up about his painful past in an emotional speech, saying that grief was the most painful experience any child or parent can endure.
People.com reports he made his comments while attending a gala in London to celebrate the 21st anniversary of the Child Bereavement Charity, an organisation his mother also supported.
Ad. Article continues below.
"Twenty-one years ago last month, my mother attended the launch of the Child Bereavement Charity," William said.
"Fifteen years later, I was honoured to be invited to become Patron of Child Bereavement UK to continue my mother's commitment to a charity which is very dear to me.
"What my mother recognised back then ­and what I understand now is that grief is the most painful experience that any child or parent can endure."
He went on to say he had witnessed first-hand the difference CBUK had made­ and continued to make ­to the lives of bereaved families.
"CBUK works with military families, with the wrecked families of suicide victims, with little children whose lives are torn apart by the inexplicable death of a parent," he said.
Ad. Article continues below.
"And yet amid all this misery, CBUK ­– and I don't know how they do this ­– brings warmth, comfort, a guiding hand, a way through, even color and joyfulness, and a renewed opportunity for love as a family reknits itself after tragedy."
On a lighter note, earlier in the day during a visit to Cambridge University he spoke about the emerging personalities of his own two children, Prince George, now two, and Princess Charlotte, five months, saying George was very lively and Charlotte very lady-like.
Sadly, the fact that Diana will never get to meet them is another cause of sorrow for her family and friends.
Julia Samuel, godmother to George and friend of Diana, told a magazine last week that Diana would have been an amazing grandmother.
"It breaks my heart even thinking about it, because she would have been amazing, she really would," she said.
Where you were when you first heard the news that Diana had been killed? Do you think she would have been proud of her sons?