Aldi's new focus will improve your shopping and save your wallet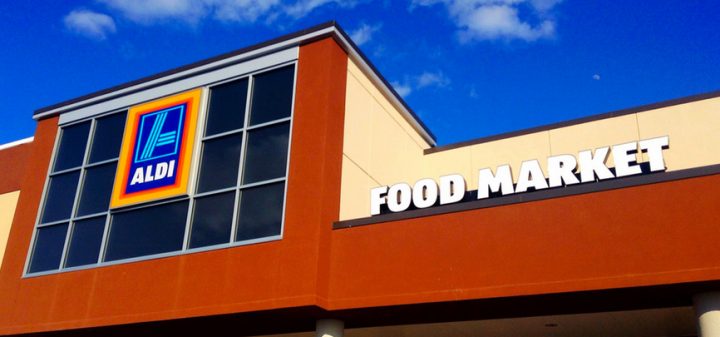 Coles and Woolworths are fighting against each other to try and claim the supermarket top spot, but could it be Aldi's attention to the consumer that sees them cement themselves at the top?
The numbers are staggering, but Aldi's impact on the shopping needs of Australians cannot be denied. They have taken a $6 billion dollar bite out of the supermarket action since they have moved to our shores. According to the man in charge, Chief Executive Tom Daunt, it's because of their focus on you.
While the other supermarkets are busy battling with each other, Aldi's strategy is to listen to the customers and deliver on their needs. Daunt claims that Aldi "really is not here to conquer the world", but it will be a happy coincidence if they do. Their growth is steadily going up while others fight falling profits.
One of the biggest areas of complaint about Aldi was the fresh fruit, vegetables, and baked goods. According to Mr Daunt, they have listened with a complete overhaul of how over 400 stores stock and deliver goods.
Talking to The Australian Daunt claims that the changes are far from over, but one thing will always be the case for Aldi, "Woolworths turnaround they have obviously been reinvesting a lot in prices to try to close the price gap with their major competitor, Coles.
Ad. Article continues below.
"Coles at the same time have been pursuing a long-held strategy, which is to reinvest some of their cost gains back into retail prices, so nothing new there.
"But the thing that hasn't changed at all is that our customers trust us to have the lowest ­prices in Australia.
"When somebody shops in an Aldi store they are not wondering about the price, that's one of the most important aspects of our business model.
"Our prices are always the lowest, so we have observed the market getting a little sharper in prices … at the same time as our competitors have been lowering prices, we have as well."
With the inclusion of more range of products and continuing to improve their fresh fruit, veg, meat and baked goods. It looks like Aldi is settling in for the long haul and the benefit to your budget will be felt for years to come.