Aldi plans 80 new stores: good for your pocket, but is it good for Australia?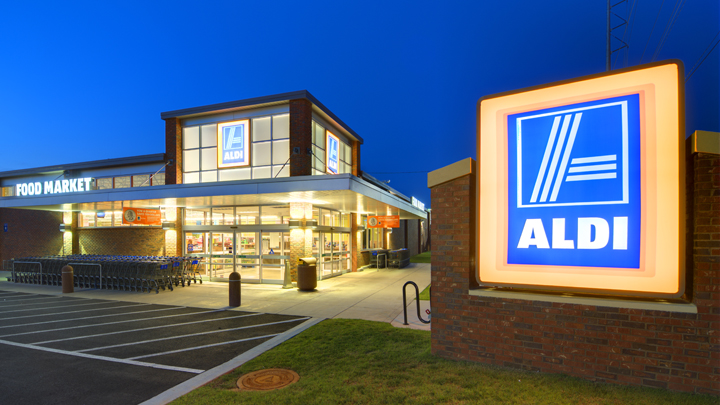 Aldi is about to step up the supermarket war, and its weapon of choice in the arms race to win your dollar is a plan to open as many as 80 new stores across Australia next year. It will be their biggest store rollout in in any year since the German supermarket chain first arrived here in 2001.
The move means that discounter Aldi could almost double sales in five years, challenging the stranglehold of Coles (owned by Wesfarmers) and Woolworths (owned by Woolworths Limited) over Australia's $85 billion grocery market.
Aldi's bold move will place more ­pressure on it's rivals. Aldi – based in Germany and one of the world's largest privately owned companies – could increase sales from $5.3 billion now to $9.3 billion by 2019 by opening new stores and attracting more customers to existing stores and expanding into Western Australia and South Australia, which it plans to do by 2016, according to a report by ­investment bank UBS.
The research is based on Aldi's progress over the last few years and the shopping habits of more than 600 individual consumers.
If Aldi fixes problems such as long checkout queues and consistent stock supply, sales could reach $13 billion.
Ad. Article continues below.
That could make Aldi a real challenger to the Woolworths-Coles duopoly. The survey found that 52 per cent, or one in two shoppers, in areas where Aldi has stores have visited it over the past month.
In the UK the four leading supermarkets, Tesco, Sainsbury's, Asda and Morrisons, have lost customers to Aldi and fellow discounter Lidl, which have forced them into a price war.
So shots have been fired across the bows of Woolworths and Coles and it looks like shoppers could end up the winners. But the bigger picture is that Woolworths and Coles are Aussie owned, Aldi isn't, so could this be bad for the country?
Good news for your pocket but is it good for Australia? How do you decide where to shop: price,convenience or shopping experience? What would make you change supermarket and what would keep you loyal?