Aldi beat Coles and it's taking over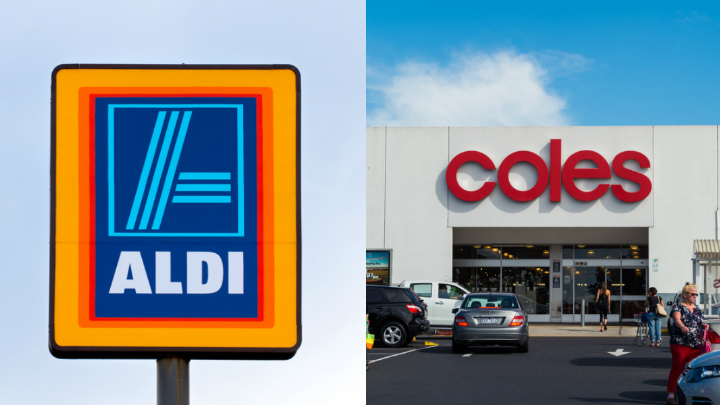 New figures have revealed that Aldi spent more than Coles on ads for the first time in August last year and 'significantly' more in the months of November and January.
Between November 2015 and April 2016 Aldi spent a total of $18.7million on advertising, while Coles spent $20.8m.
Woolworths spent a whopping $36.9m and IGA spent $9.5m.
Expenditure included money spent on television, newspaper, radio, magazine and digital advertising.
Aldi is splashing out on advertising as it expands into South Australia and Western Australia, and as number-one chain Woolworths begins to eye it as a serious threat, reports Daily Mail.
But ad spend is not the only way Aldi has beaten Coles.
Although Coles started more than 100 years ago (1914) they operate 776 supermarkets throughout Australia compared to Aldi which now owns 400 stores even though they've only been here a fraction of the time – 15 years.
Ad. Article continues below.
As a comparison, Woolworths which started 92 years ago (1924) owns 950 stores nationwide and together with Coles, they account for 60 per cent of Australia's grocery market.
Although Aldi's market share is still far smaller at around 5 per cent, some analysts have predicted this could grow to 20 per cent or more with Aldi's rapid and aggressive expansion.
Many people think that Aldi's smart pricing strategy is what allows them to speed up their growth. At the same time, a lot of criticism has fallen on Coles on the quality of their fresh produce as well as the milk scandals.
What do you think makes Aldi so successful?