Alan Jones feeling the cold in Queensland as ratings drop hard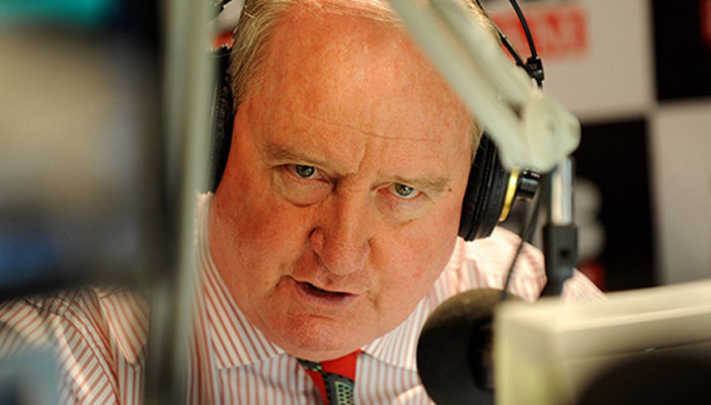 Alan Jones is the reason 9000 Queensland radio listeners switched stations according to the latest ratings survey but it was not in the desired direction. The latest ratings figures show 9000 people turned their radios OFF Alan Jones show which has now being syndicated into Queensland since April 27, dropping listeners in the slot on 4BC from 80,000 to 71,000.
Ad. Article continues below.
The new owners of his show, Macquarie Radio Network, dismissed the slide in numbers, saying Queenslanders will grow to love Alan Jones.
Jones holds the number one slot in his time slot in Sydney, and has been lavished with attention for his powerful on-air remarks since 1988.
"Alan Jones earned his audience (in Sydney) over time," MRN COO, Adam Lang said.
"He has been broadcasting in Sydney since 1988; he's been in Brisbane since April 27″.
Brisbane's radio station 4BC has been struggling to hold onto listeners for some time and has recently sacked some of their prize presenters when Fairfax and Macquarie Radio networks went through a merger. The nationalising of their content started with Jones, and also saw Ben Davis roll across Drive time which also suffered a slide.
Are you surprised this move has Jones out in the cold? Or are you a loyal Jones enthusiast?