Airports and cruise terminals could soon be your worse nightmare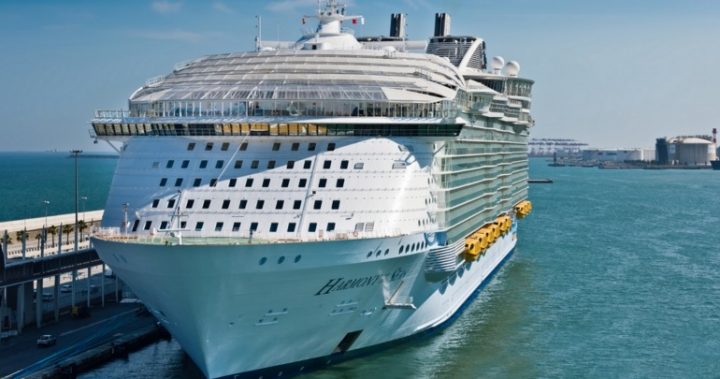 The Census nightmare is coming back to haunt us but in a new way. Remember the big Census night fail which was blamed on IBM? Serious concerns have now been raised in another government agency and this could spell even a bigger disaster. It has been reported that IBM looks increasingly unlikely to hit its October 31 half-billion dollar contract deadline and there are growing fears in the Department of Immigration and Border Protection that the risk of a system failure is rising.
An IT failure could have serious national security implications as the mainframe will manage Australia's border controls, including red flagging terror suspects attempting to enter or leave the country. To top it all off, Christmas holidays are around the corner and a long-running industrial dispute also remains unresolved.
In response to a series of questions from the ABC, the department issued a statement saying: "This schedule remains under active review."
"This is common to all major system changes in which the protection of operational capability and security protections remains the overarching priority," the statement said, reports ABC News.
The concerns about the enterprise-wide mainframe contract come in the wake of the high profile woes of another federal agency.
Ad. Article continues below.
The Australian Bureau of Statistics was embarrassed by a census-night shutdown, which Prime Minister Malcolm Turnbull blamed on IBM.
The company is also currently embroiled in a Canadian payroll scandal, where tens of thousands of public servants have been underpaid, overpaid or not paid at all.
And that echoes the billion-dollar health payroll debacle in Queensland, after which the State Government banned its agencies from signing contracts with IBM.
Labor's immigration spokesman Shayne Neumann said any problems involving IBM's contract with the department would be "deeply disturbing".
"You can't muck around with border protection and national security," Mr Neumann said.
"I have been to airports and seen the how the system works behind the scenes and any software problems will affect that."
Ad. Article continues below.
He also pointed to a damning Auditor General's report that identified "serious and persistent deficiencies" in the department when it came to procurement, and a Rand Corporation review of the merger between Immigration and Customs that said there was "an absence of a solid plan" for executing the integration.
"We can't have a department that's not up to the job and a tick-and-flick minister," Mr Neumann said.
As that deadline approaches, fears have grown within the department that IBM is not ready and that the system might fail. There have been meetings between IBM and officials as they war game solutions, which might include IBM hiring CSC's workforce.
The total value through to 2019 of the mainframe contract is $509 million, and it is understood that the department does not have any more money to bolster the transition and is struggling to find the staff it needs within its own ranks to handle the change. It is just one of many contracts IBM has with the Federal Government.
What do you think of this? Please leave your thoughts in the comments.