After travel ban trouble, Trump is readying a big, new move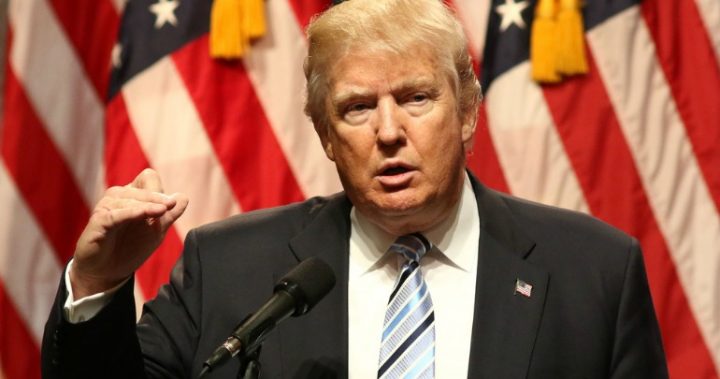 Prepare for a second onslaught on immigration and terrorism by Donald Trump next week.
The US president told reporters late on Friday that he's considering issuing a new travel ban or other additional security moves, according to news media.
"We will be doing something very rapidly having to do with additional security for our country. You will be seeing that sometime next week," CNN reports Trump as saying at a press conference with Japanese Prime Minister Shinzo Abe.
Trump didn't elaborate on what that additional security might entail.
This comes after a US federal appeals court refused a White House request to overturn a suspension on the president's travel ban that had been imposed by a lower court.
Ad. Article continues below.
There had been speculation the Trump administration could take the legal fight over the travel ban – which restricts travel to the US by people from seven Muslim-majority countries – to the Supreme Court.
But Reuters reports that the White House now says it won't go to the Supreme Court to fight for the original ban.
The newswire also quotes Trump as telling reporters that he's considering a "brand new order" as soon as Monday or Tuesday. The original travel ban was in the form of a presidential executive order.
Wikipedia says executive orders have the full force of the law when they're backed by a statute or the Constitution, but they're also subject to judicial review and can be overturned if they lack back statutory or constitutional backing,
And Reuters cites a White House official separately as saying that the administration is "actively considering changes or other executive orders" to keep America safe from terrorists.
Ad. Article continues below.
The first executive order caused protests across the US and elsewhere and prompted some US states to file law suits to stop it from being enacted.  A Seattle federal court put a temporary restraining order on the order, which was upheld by the federal appeals court on Friday.
The White House had argued that the appeals court didn't have jurisdiction to hear the case.
Do you think Trump should push ahead with his immigration crackdown? Would you like to see Australia do the same or is a big over-reaction to the terrorism threat?