AFL star's awkward photo has people asking 'Is chivalry is dead?'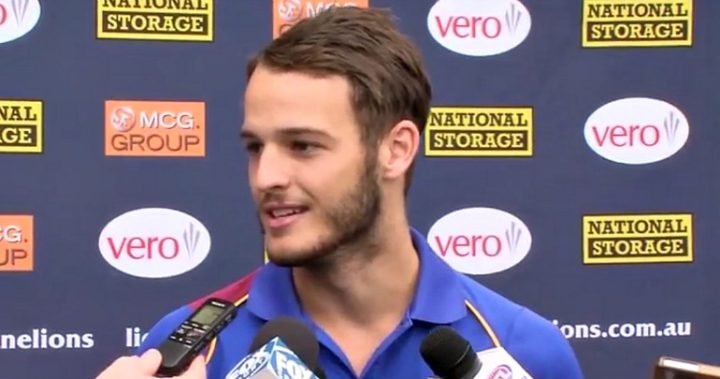 Collingwood footballer Tyson Goldsack wed his long-time sweetheart Chelsea Altman over the weekend in Adelaide and the beautiful event was witnessed by several Magpies. The guest list included stars Dane Swan and Scott Pendlebury — and South Australian youngster James Aish. Aish attended the wedding with his partner Morgan Mitchell, an Olympic 400m runner who made the semi-finals in Rio in August.
Ad. Article continues below.
Mitchell wore a beautiful red dress and looked very elegant for the occasion but unfortunately that's been spoiled by an awkward photograph of the couple as they arrive at the venue. As the young couple walked to 2KW Bar and Restaurant on King William St. during rain, Aish carried his umbrella but appeared to have only kept himself dry while Mitchell was left exposed to the rain.

The photo has the internet split in two with some saying that Aish has proven that chivalry is dead and others commenting that Mitchell should know how to take care of herself. There is a chance that Aish did shelter his partner prior to the photo being taken and the image was snapped at the wrong time. Nevertheless, many took to social media to share their thoughts on the photo.
Is it fair to criticise athletes like that our should he have known better?