Adelaide study reveals St John's Wort has serious side effects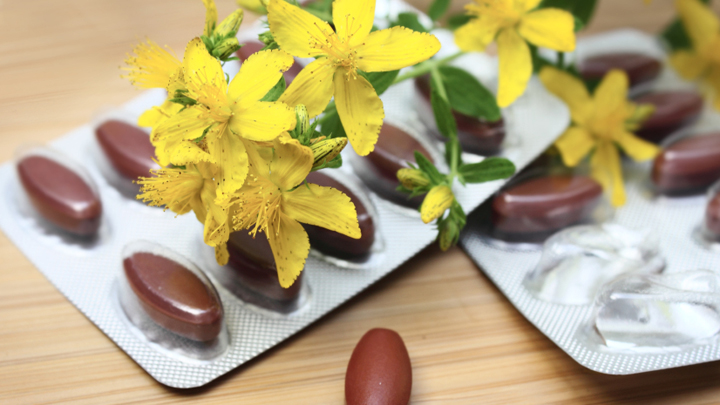 Many people swear by it for treatment of depression, anxiety and sleep disorders associated with arthritis, but a new Australian study has shown that St John's Wort isn't the herbal remedy we thought it was.
A study by the University of Adelaide has found that the alternative medicine can actually produce the same adverse reactions as antidepressants – the exact type of medicine it's meant to avoid replicating.
In the study, St John's Wort was compared with fluoxetine, a commonly prescribed antidepressant and found the adverse reactions were identical.
University of Adelaide pharmacology PhD student Claire Hoban told InDaily that St John's Wort, "like all herbal medicines", was a drug.
Ad. Article continues below.
"Importantly, it is a drug that can cause serious side effects such as dangerous increases in body temperature and blood pressure.
"There is a common belief that because something is natural and can be purchased from a health food shop without a prescription, it's safe.
"However, people need to start thinking of St John's Wort, and other herbal medicines, as a drug and seek advice from a qualified healthcare practitioner to be sure they use it safely.
"It's concerning to see such severe adverse reactions in our population, when people believe they are doing something proactive for their health with little risk".
And use of St John's Wort along with a prescription medications had the potential to cause severe medical problems, even death.
Ad. Article continues below.
Because the natural remedy is a blood thinner, if used at the same time as Warfarin, it could lead to a haemorrhage.
Interestingly, the active ingredient in St John's Wort is a selective serotonin re-uptake inhibitor (SSRI) – the same as antidepressants.
Hoban warned that if you're taking both St John's Wort and a prescription SSRI, it could lead to serotonin syndrome, a potentially fatal condition where the body's system is flooded with serotonin, causing damage to the nervous system.
"While there were fewer confirmed cases of side effects for St John's Wort, we know that less people use St John's Wort and adverse reactions for herbal medicines largely go unreported because they are not considered drugs," Hoban said.
"Furthermore, we found that the reported reactions for St John's Wort were very similar to fluoxetine, which included anxiety, panic attacks, dizziness, vomiting, amnesia and aggression".
Ad. Article continues below.
And after all that, there is doubt about the effectiveness of St John's Wort in treating depression at all. It's worrying to think that SJW can be bought without a prescription, meaning lack of control over dosage.
University of Adelaide pharmacologist and toxicologist Dr Ian Musgrave said, "It's important that doctors and pharmacists know about all the drugs their patients take, not just prescription drugs, because herbal medicines like St John's Wort can have serious reactions with some pharmacy medicines, like antidepressants… and some blood thinners.
Pharmacologists and researchers alike are imploring anyone taking the herbal remedy to take notice of this study.
Tell us, do you take St John's Wort? What side effects (if any) have you experienced?