He has been on our screens for decades, now George Segal gets the star treatment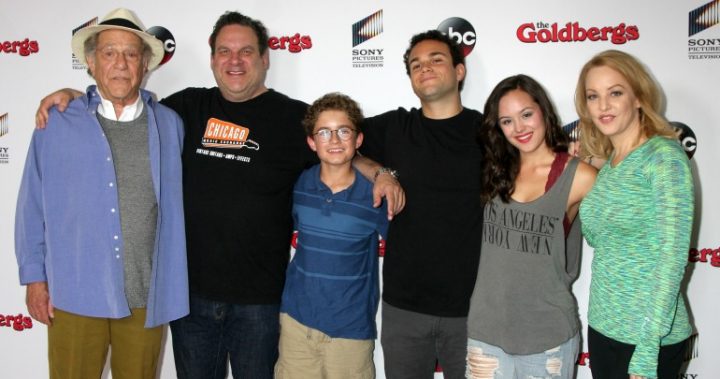 He's most recently been seen in the tv show The Goldbergs, but actor George Segal has been seen, and heard, on both the big and small screen for decades.
From Who's Afraid of Virginia Woolf in 1966 when he was nominated for a Best Supporting Actor Oscar, to a long stint playing Jack Gallo on Just Shoot Me from 1997 to 2003, George has had a varied career, with most of his later success in television and in comedy roles.
He has even offered his voice to television shows like American Dad, Real Adventures of Johnny Quest and Scooby Doo.
After celebrating his 83rd birthday earlier this week on February 13 he was honoured yesterday (today their time) with a start on the Hollywood Walk of Fame.
Ahead of the event he told Variety that he considered himself lucky to still be alive, let alone lucky to have had a long career.
Ad. Article continues below.
"I've always considered myself to be a lucky person. When I'm asked about the ups and downs of my career, I mainly see a lucky guy," he told Variety.
His star, in the television category, was the 2,602nd on the Walk of Fame.
Just Shoot Me co-star David Spade was one of the guest speakers at the dedication ceremony held in front of the Pacific Theatre on Hollywood Boulevard.
Are you a fan? What do you remember George from the most?