AC/DC's Malcolm Young struggled since 2008 with dementia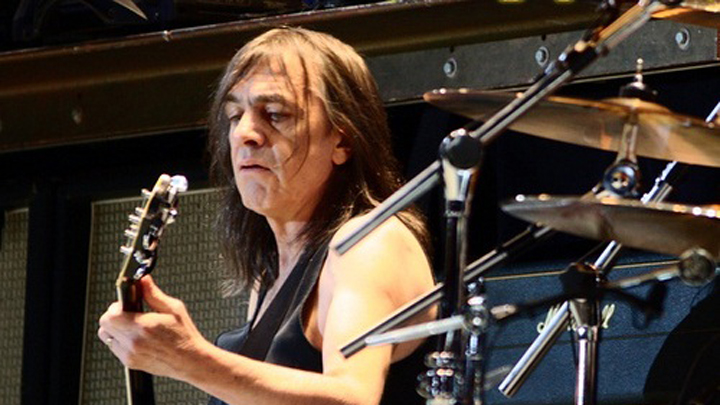 In tragic news that was revealed today, one of Australia's most well known rock music legends, Angus Young has revealed that his brother, of equal music fame and greatness battled with dementia since 2008. And this is the real reason Malcolm has retired from the band and been replaced by his nephew.
According to the Sydney Morning Herald, Angus Young said he first noticed something was wrong when they were recording their last album, Black Ice, in 2008, a record that shot to the top of the charts in 31 countries.
Talking to ABC, Angus Young sadly recounted the last few years and being alongside his brother while battling the disease.
He has said,
"When we were writing songs together, me and him, then, it was noticeable, Malcolm was always very organised (so) it was kind of strange."
Ad. Article continues below.
"For the first time I'd seen him disorganised, being confused about a lot of things. That's when it kind of, you know, hit me. Something was not right with him." Angus said he spoke to Malcolm, telling him he did not need to keep going if he did not feel up to it.
"And he said 'no I'll keep going, you know, until I can't'," he said, adding that eventually his brother could no longer remember his own songs.
Malcolm is believed to be in a nursing facility in Sydney after so long of battling this illness. We've documented his disheartening departure from the band here at Starts at 60 however until now, the true reasons weren't ever revealed other than media statements saying he is "ill" or "unwell".
Anyone who has loved ones dealing with dementia will know just how hard, heartbreaking and draining it is, so let this serve as a reminder to everyone that by living a well-balanced, healthy life, we can decrease our own risk.
Does this news sadden you? Has dementia touched your life in some way? Share your thoughts in the comments below…