Accuse Donald Trump and it's a lawsuit for you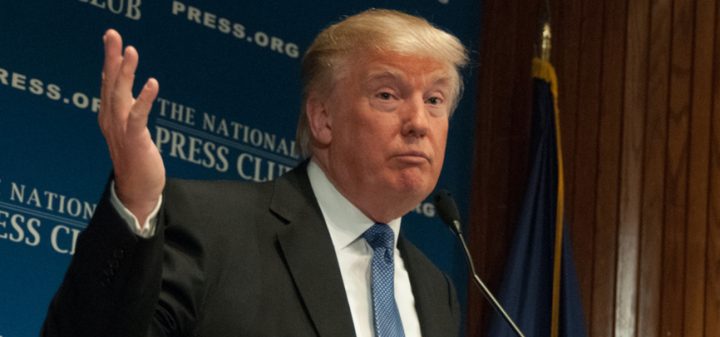 In the last few decades, it was revealed that US Republican Nominee for President Donald Trump has been involved in thousands of lawsuits. So it shouldn't come to any surprise that the women that have accused the former reality TV star of sexual assault should look forward to court.
Ad. Article continues below.
"Every one of these liars will be sued once the election is over," Trump pledged to the media before adding, "I look so forward to doing that." While Trump was supposed to be giving a speech about what he would do for the country when he possibly takes the Top US Job but it was his personal plans that took centre stage.
Ten women have now come forward and accused the Presidential Nominee of unwanted advances or sexual assault. However, Trump is adamant that "Every woman lied" and that it was all to hurt his campaign.
During the speech it wasn't only the women that got him upset but all the "corrupt" media that he claims are fabricating stories that are intended to make Trump "look as bad and dangerous as possible".
When Trump did return to the reason for his speech he continued his attack on Hillary Clinton. He again claims that she shouldn't even legally be allowed to run because of the legal questions still hovering around her email scandal.
Only time will tell if the calm approach that Clinton is taking while Trump continues to claim that the election is "rigged against him" will work as Americans ready themselves for what will be one of the most explosive elections in history.