Absorbing the culture of Enniscorthy [Rogue Nomads]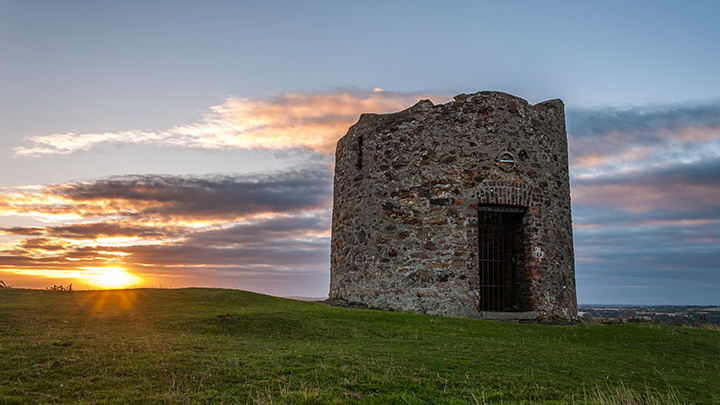 This is part 29 of Dee's grey nomad adventure around Europe. To read her previous instalment, click here
After a few other trips out of Enniscorthy, including a couple of fishing days, which were thoroughly enjoyed by us both, we decided to actually check out Enniscorthy! We had been shopping there, of course, and the little market was excellent for local produce. Enniscorthy also has a castle, a very nice, well built one which has been lived in until 1951, so we checked that out. It's tucked away amongst all the shops so it's hard to take a decent photo!
The castle was a Norman stronghold, dating back to 1205, and was the site of many fierce battles not only during Cromwell's time but also during the 1798 rising.
Frankly I knew nothing about the 1798 rising until we went to the 1798 Visitor Centre. If you ever go to Enniscorthy this is a MUST see. The 1798 rebellion was the most widespread of all the Irish rebellions, inspired by the French Revolution.   Eleven counties in Ulster, Leinster and Connacht rose against English rule over six months in 1798, leaving 30,000 dead. The 1798 Visitor Centre tells the story of the uprising in graphic detail (some not suitable for children, as some cruel tortures are depicted, with interactive displays and then at the end of the walk-through there was a very graphic three dimensional replay of the Battle of Vinegar Hill.
Vinegar Hill
Ad. Article continues below.
Well, twice we went up to see the view; you can easily see the hill from the town; twice we were thwarted by the heavy mist and rain. The Battle of Vinegar hill was on 21 June 1798 when over 15,000 British soldiers launched an attack on Vinegar hill outside Enniscorthy, the largest camp and headquarters of the rebels. It was a turning point in the rebellion; the last attempt by the rebels to hold and defend ground against the British military. The battle was actually fought in two locations: on Vinegar Hill itself and in the streets of nearby Enniscorthy.
So that was our time in County Wexford. We did visit other places of interest, but what I've written about stood out in our memories.
Have you visited any historical landmarks? What are your fondest memories of exploring? Tell us below!