ABC's Q&A under attack as three guests decline to appear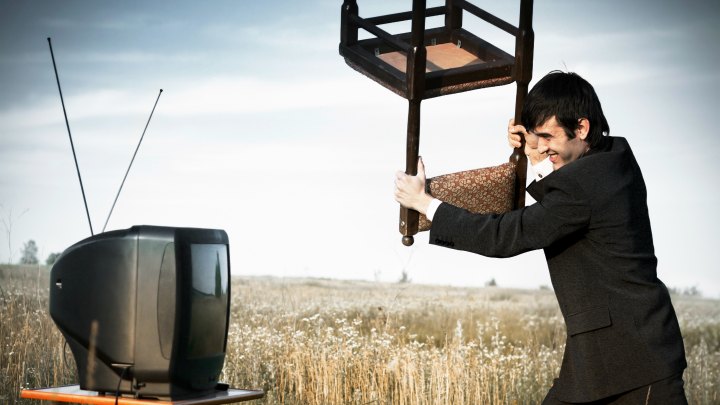 This morning embattled, controversial ABC TV show Q&A had one guest pull out due to last week's controversial episode. This afternoon the show had another scheduled guest decline to appear tonight, and another prominent politician revealed he declined the invitation to be a replacement. Is Q&A not only in trouble right now, but in trouble of staying on air at all?
Alan Tudge, the Federal Member for the seat of Ashton in Victoria, and a Parliamentary Secretary to the Prime Minister, was the first to decline, instead choosing to write an article in The Australian explaining why he would not appear as a guest tonight.
His article was entitled 'Zaky Mallah's freedom of speech does not mean a media platform'. He wrote:
I have decided not to participate on Q&A tonight, having been invited to do so a couple of weeks ago. As a parliamentary secretary to Tony Abbott, I don't think it is appropriate I attend while a formal government review of last week's program is in progress.

It does not mean I will never attend, but I am concerned my participation could be construed as suggesting the Prime Minister and government are not taking the matters from last week incredibly seriously. We are.
He went on to describe his definition of free speech, and his view that the ABC show must change.
Ad. Article continues below.
This is not a matter of free speech, as Scott (ABC Managing Director) pretends. Free speech means a person is legally allowed to express views. It does not mean that those views must be magnified with taxpayer assistance. Media companies will make mistakes, as we all do.

But a mistake of this magnitude and seriousness requires more than an expression of regret, a weak justification from the managing director and silence from the board.

The government's review will elicit the facts of what happened but ultimately it will require a desire from the ABC to change.
Following Tudge's decision, a second scheduled guest pulled out of the show this afternoon, Nick Cater, the Executive Director of the Menzies Research Centre.
"Given that the ABC has failed to apologise unequivocally for giving an open microphone to a convicted criminal and terrorist sympathiser on last week's Q&A, I will no longer be participating in tonight's program," the Australian reported.

"The Menzies Research Centre is a public policy think tank, not a political player. The reputation of our ongoing public policy research must be protected."
Cater will be replaced tonight by Paul Kelly, the editor at large of The Australian, while Tudge will be not have a replacement. Malcolm Turnbull revealed today that he had been asked by Q&A's producers to replace Tudge, but he too declined.
What now?
Ad. Article continues below.
Q&A rarely takes on one discussion topic, instead the show's producers somewhat nudge the conversation by the audience questioners they decide to put to air. Q&A does go to some trouble to have a good balance of opinion, with an on-screen graphic at the beginning of each episode showing the percentage of political persuasions in the audience.
Given today's events, do you think Q&A now continue to struggle to find guests? Do you think Q&A does a good job of putting in all sides to its topics? Do you think the show should be taken off the air? Does the show actually need politicians to be relevant, thought-provoking, informative, and entertaining? Has all of the furore around Q&A made you a new viewer of the show?
We look forward to reading your opinions on this continuing controversy.