ABC under fire for terrorism showdown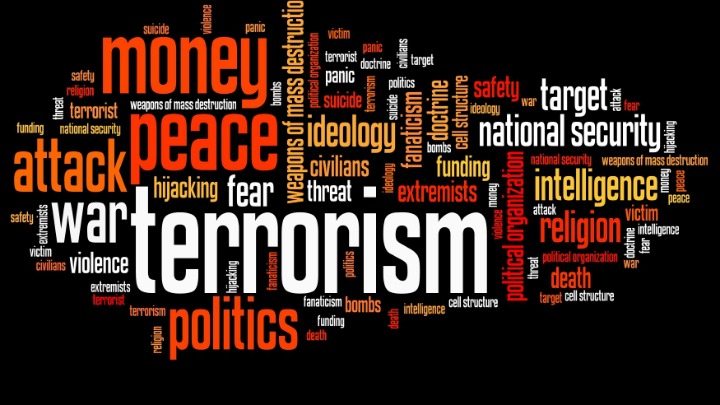 When is a terrorist a terrorist? Is it a kid making "stupid mistakes" or a madman who thinks he alone has the right to purge the world of people he doesn't like?
These were some of the questions raised on a heated session of the ABC's Q&A last night.
Is Dylann Roof, the young man alleged to be behind the Charleston shooting a terrorist?
What about Man Haron Monis, who held 17 people hostage in a café at Martin Place last year – is he a terrorist or just crazy?
Twitter had a lot to say on the topic, with one viewer, a barrister and human rights activist, pointing out that the stuff of legend could be interpreted as terrorism today:
Ad. Article continues below.
The Eureka stockade was a terrorist act by any standard. Strange that it has such an iconic position in our history #qanda

— Julian Burnside (@JulianBurnside) June 22, 2015
Under today's laws would the 1854 rebellion of gold miners of Ballarat be considered terrorism? The rebellion resulted in the deaths of at least 27 people, the majority of whom were rebels.
Antony is lovely but I disagree. Roof is a terrorist. Not a lunatic (like Morris calls him.) #qanda — bigtime adult lady (@definatalie) June 22, 2015
In the Q&A audience last night was the first man to be charged under the anti-terrorism laws that came into effect post-September 11.
Ad. Article continues below.
Zacky Mallah posed this question to government frontbencher Steve Ciobo, the Parliamentary Secretary to the Foreign Affairs Minister:
"As the first man in Australia to be charged with terrorism under the harsh Liberal Howard government in 2003, I was subject to solitary confinement, a 22-hour lockdown, dressed in most times in an orange overall and treated like a convicted terrorist while under the presumption of innocence.
"I had done and said some stupid things, including threatening to kidnap and kill, but in 2005 I was acquitted of those terrorism charges.
"What would have happened if my case had been decided by the minister himself and not the courts?"
The minister said he was unsure of all the details of the case but was under the impression Mr Mallah had been found not guilty of planning a terrorist act on a technicality.
Ad. Article continues below.
"But I'm happy to look you straight in the eye and say that I'd be pleased to be part of the Government that would say that you were out of the country. I would sleep very soundly at night with that point of view," said the minister.
.@steveciobo says he would have banished a person for making threats of terrorism. #QandA http://t.co/zPeOcUMbbB

— ABC Q&A (@QandA) June 22, 2015
According to the ABC, Mr Mallah was found not guilty of preparing a suicide attack on a Commonwealth building but pleaded guilty to threatening to kill ASIO officials. Mr Mallah later tweeted, "I would pay to see that Minister dumped on ISIS territory in Iraq". Others took to social media to complain that the ABC had gone too far.
Tonight our national broadcaster became an open platform for jihadists and terrorist sympathisers. More like a national disgrace! #qanda

— Luke Corcoran (@LukeTCorcoran) June 22, 2015
Ad. Article continues below.
Just to recap: An acquitted terrorist called a senior Liberal MP "garbage" and said his comments encourage Muslims to fight for ISIS #qanda — BuzzFeedOz Politics (@BuzzFeedOzPol) June 22, 2015
Tell us, do you think Q&A was right to pit an acquitted terrorist against a government minister?