ABC labelled "racist" by Indigenous leader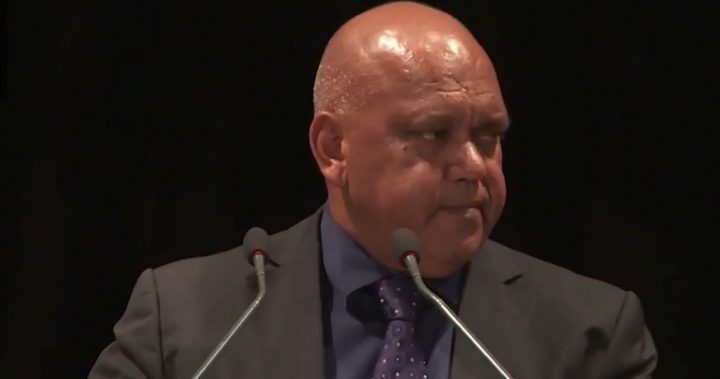 It seems every time you turn around these days someone or something is being labelled as racist.
This time, it's the ABC copping flack from Indigenous lead and activist Noel Pearson.
According to ABC reports, Pearson described the broadcaster as "racist" and "miserable" at a book launch for former prime minister Paul Keating.
The criticism comes just a week after Prime Minister Malcolm Turnbull slammed the ABC as being "elite media".
Read more: Malcolm Turnbull blames the media for 'distracting people' from the real issues
Ad. Article continues below.
So, why does Pearson have an issue with the ABC?
Well, he's accused the ABC of reporting on the misery and tragedy of Indigenous life.
Apparently, he thinks the ABC needs Indigenous Australians to be alienated, live short lives and be incarcerated for their coverage.
The ABC also reports Pearson accusing staff of being "people willing the wretched to fail".
The comments come at a time when there's much debate in the community about what exactly constitutes racism.
Ad. Article continues below.
We're spending a lot of time as a society debating 18C, hate speech and major cases such as Bill Leak's cartoon which was labelled "racist".
Read more: Bill Leak addresses 'flippant' racism case against him
You might be wondering how the ABC has responded to Pearson's claims?
Well, the ABC claimed it had more Indigenous coverage and more Indigenous staff "than any other Australian media outlet".
"With its 60 locations across Australia, the ABC covers the everyday experiences of Indigenous communities and provides a range of programs to give voices to Indigenous Australians and to showcase their achievements," the broadcaster said in a statement
Ad. Article continues below.
"The ABC has also been at the forefront in recognising Indigenous talent. ABC Radio, ABC TV and ABC News have set up Indigenous units to better reflect Indigenous culture in staffing and in story-telling.
"These initiatives have delivered programs, including the award-winning series Redfern Now and Gods of Wheat Street and the recent hiring of journalist Stan Grant, whom Mr Pearson has described as 'speaking for black Australia'."
What do you think? Is Noel Pearson right about the ABC? Or are people too quick to label things as "racist"?