Abbott sent to the backbench as Turnbull continues to soar in polls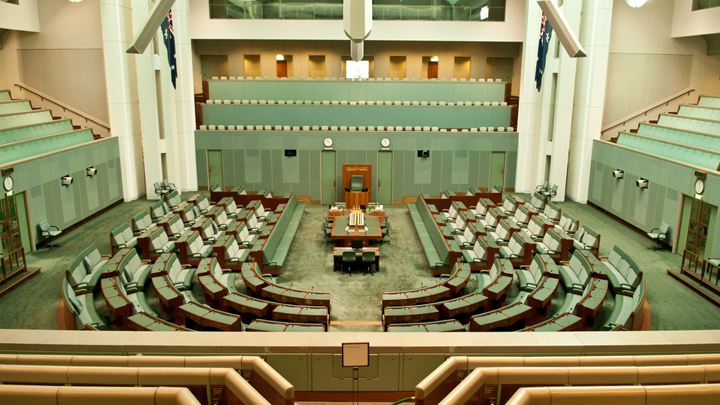 It's been 20 years since Tony Abbott sat on the backbench, and four weeks since Malcolm Turnbull took over as Prime Minister after winning the leadership ballot. So how are things going?
After a three-week break, parliament has returned and Abbott will be on the backbench for the first time since 1995, seated next to Andrew Laming, a Queensland Liberal MP, reports the ABC.
Malcolm Turnbull will instead sit where the former PM was, and the House of Representatives will be a different place – the fifth change of leaders in as many years.
The Australian's latest Newspoll has revealed that many voters believe giving Abbott the boot was the right thing to do. Interestingly though, support for Turnbull is soaring but the Labor and Liberal parties are neck and neck when it comes to preferred party.
Only one in five voters want Bill Shorten as prime minister, with Mr Turnbull leading Mr Shorten as the preferred prime minister by 57 per cent to 19 per cent and the Prime Minister's net satisfaction rating stands at 25 points while the Opposition Leader is at minus 25 points.
Ad. Article continues below.
The poll of 1631 voters reveals that four weeks after the change of prime minister 62 per cent of Australians believe the Liberal Party did the right thing to replace Mr Abbott with Mr Turnbull while 27 per cent disagreed and 11 were uncommitted.Satisfaction with Mr Turnbull's performance as Prime Minister at 50 per cent is the highest it's been in four years for any prime minister, after a 12-point rise since the last poll.
So we want to know: How do you think the new government is going so far? Are you sad to see Abbott go or was it the right thing to do?