A viral photo of a nurse helping a new mum is warming hearts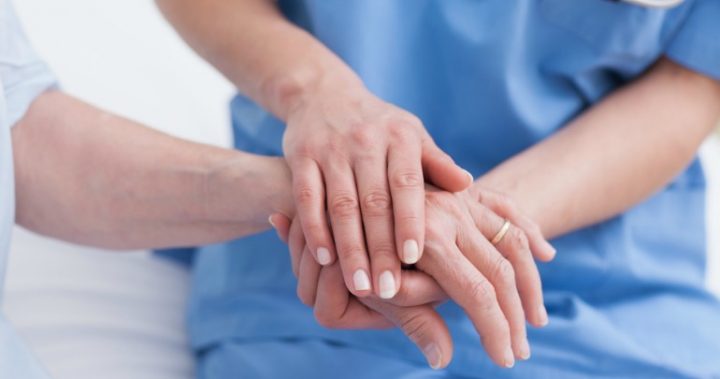 Nurses are often overworked, underpaid, and don't get given enough credit for the incredible work they do.
Midwives especially work tirelessly to help women through the difficult task of bringing their children into the world, and are the unsung heroes in the background while the new mother takes the spotlight.
However, an extraordinary photo depicting one of the ordinary, everyday ways midwives and nurses help their patients beyond childbirth is going viral. 
The incredible image, shot by birth photographer Katie Lacer captures the intimate and caring moment a nurse helps a new mother go to the toilet, and it's difficult to describe the emotion behind it.
It's difficult to feel and dignity when you're reduced to doing something usually so private in front of another person, but the photo captures perfectly how nurses work to comfort their patients and protect their dignity at the times when they're most vulnerable – and there are few moments more vulnerable than right after giving birth!
Ad. Article continues below.
Take a look for yourself:
The best thing about it is the stories it brought out from women across the world in the comments section, all keen to share their amazing stories of nurses.
"I have never been so grateful for a nurse as I was after giving birth (via C-section) to my three daughters. Those ladies helped me feel "normal" again," one woman wrote.
Another said, "I remember the first time I had to get up to go to the bathroom after my c-section and the nurse stayed with me and helped me and I thought to myself, this is the greatest person on earth!" 
Ad. Article continues below.
"So thankful for all the nurses who showered their compassion on me! This picture is perfection!"
Thank you to all nurses who go to great lengths for their patients in their time of need. 
Were you a nurse, or have you had a wonderful nurse as a patient?