A touching tribute to Carrie Fisher and Debbie Reynolds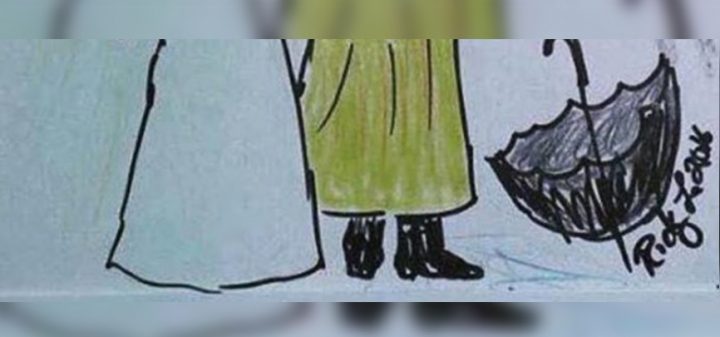 It has been a very tough week for the Fisher-Reynold's family as the loss of not only actress Carrie Fisher but her legendary mother the next day has rocked them and legion of fans around the world.
Ad. Article continues below.
A touching tribute to the pair has been shared on social media by a grieving brother and son. Todd Fisher tweeted out the drawing which is by comic book artist Ricky LaChance with the words "This is a beautiful love story to witness in my 58 years. I miss them both so much. Love is everlasting".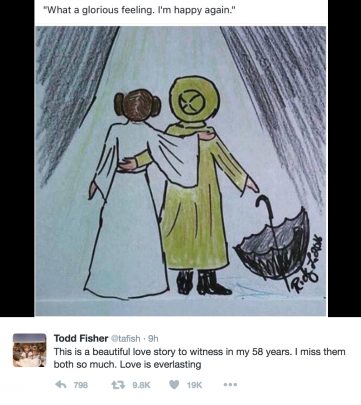 The photo depicts both women in the roles that made them stars. Debbie as Kathy Selden from Singin' In The Rain and Carrie as Princess Leia from Star Wars are together again. Reports say that while planning Carrie's funeral with Todd, Debbie said that she wanted to be with Carrie. Todd told the press when he made a statement about her passing "She's with Carrie now and we're all heartbroken.