A PM with a heart? Turnbull gives raw interview about love and loss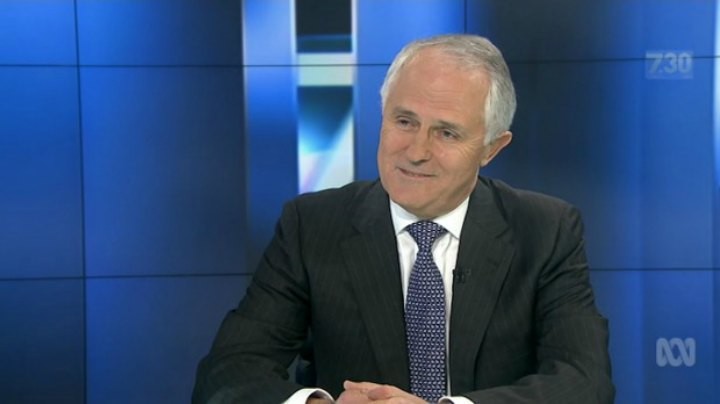 Last night was Malcolm's night on the ABC it seemed, with two programs centred around our newest Prime Minister.
Not only that, but the most recent NewsPoll has already shown he's soaring well above even the highest point of Abbott's career, and all in the space of one week.
Already, his no nonsense, down-to-business approach has garnered praise, but there have been some questions of whether Turnbull could ever know the true plight of a struggling Australian when he has come from a privileged background and boasts a multi-million dollar real estate portfolio.
Well, all is not as it seems if last night's Australian Story and 7.30 program are anything to go by. In an exclusive look into his life, Malcolm Turnbull was frank and raw when describing upsetting childhood events.
His wife Lucy was the first to defend her husband's upbringing, saying "Everybody's past and childhood is an important key to their personalities … and who they are. And … Malcolm's life story is no exception".
Ad. Article continues below.
In the footage Turnbull revealed, "I'm an only child. My parents got married after I was born, so I was the reason for them being married".
He spoke of boarding school: "I hated it. I was desperately lonely. I was not particularly popular.
"About the time I was sort of eight and nine, my mother fell in love with a man called John Salmon who moved to New Zealand. And then she left. Just essentially the house emptied and she just… she, ah, vanished", he said.
Turnbull read a letter from his mother to his father, which said, "Dear Bruce, what might have been is not what was and that is the hardest lesson one has to learn in life. Poor little Malco, do you remember once when he was having static asthma and I gave him the white rabbit with floppy ears. He couldn't breathe but he still smiled and put out his hands for it".
"You know, it's hard to imagine how terrible a kid would feel and insecure and unloved and. you know, not worthy of your mother's love. I think it was actually a horrible, horrible thing to go through", his wife Lucy explained.
Ad. Article continues below.
The new PM went on to say that his father was let down by his mum and tried to make the best of the situation for Malcolm and tried to assure him that his mother hadn't abandoned him.
"If I look back, you know, perhaps I was thinking to myself, you know, if, even if unconsciously: if I work harder and do better, will she come back? You know, is it something about me that has caused her to leave?
"Prime minister would have been, probably would have been good enough for her but… (laughs) but maybe, maybe it wouldn't have been good enough".
Happily for Malcolm, he did find love again in his wife, and spoke fondly of her in the 30-minute program. "I fell in love with Lucy the moment I met her, really", he said.
The rest of the interview covered a number of sad topics including miscarriages, the death of Turnbull's father in an airplane accident, and taking care of his estranged mother before she died.
"She kept on asking me to forgive her, which of course I did".
Did you watch the ABC last night? What did you think of Malcolm Turnbull's wide-ranging interviews?