A new, easy career in retirement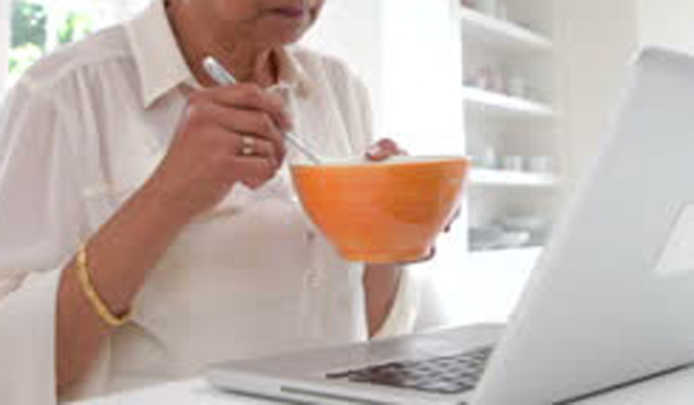 Almost one in five Australians over 45 years of age who intend to retire, plan to retire from the labour force at 70 years and older, according to a survey conducted by the Australian Bureau of Statistics. To me that means one of two things: Australians love to work or Australians need to work till quite late to make sure they have enough money to retire.
Recently I've seen a change in my clientele. More Baby Boomers are coming through my door deciding that a second – more passive – income might give them the stability they need to feel comfortable finishing work at the age they want.
And they're good, many of them using my method to go on to do great things. They understand the concept of starting up something which you only have to create once and which generates anything from $50 to $1,000 extra a week, depending on how much effort and time they want to put into it. They're not afraid of hard work and they are happy to follow a formula to get results. This is a distinct advantage in the method I teach.
One of my best students, Judi Jaques is a great example of this demographic. A grandmother of three, she is one of those people who wasn't overly familiar with how the internet worked (nor her computer), but was never afraid to embrace it, learn and occasionally get something wrong. Like many Baby Boomers, what she lacked in knowledge she made up with in experience and customer service skills. It's a level of insight younger generations just don't bring to the table.
After attending  a training day, she decided to start her own online business, and did as anyone who didn't know what they were doing would – she hired others to help. By this, I don't mean that she suddenly employed a team of 10 staff to create a company from nothing.  She started off selling other people's products. Things like ipads, computers, dresses, cameras and more. As soon as the supplier gave her the go-ahead, she'd whip up a website and start selling.
Ad. Article continues below.
I know 'whipping up a website' sounds like it might involve some technical knowledge, but not necessarily. Using software and popular outsourcing sites, Judi hired designers to create websites that sold the products and today she has over 300 websites selling hundreds of different products. Her slowest month turns over $9,000, and her biggest month so far has been $29,000. And her initial investment was under $1000. Not bad going.
I've trained people who have made far less and others who have made more – it's what you're willing to put into it that determines returns. The great things is the internet is the cheapest place to fail. You can make mistakes without it breaking the bank.
The most important thing to know is that the key is to find the market first, and the product second, instead of the other way around. Most people think they need to think of the next great big idea. I've found the opposite to be true. The internet allows you to see what people around the world are searching for, using software that will tell you exactly how many times a topic/question or product has been Googled in a month. You just need to find a way to give it to them.
You don't need to have a product ready to sell or knowledge in a particular field. I have websites selling books on lots of different subjects like: how to play soccer, self-confidence, meditation, arthritis, smoking, and more. I'm personally not an expert in any of those areas. I have downloadable books written to serve those markets, sometimes for as little as just $300 (and by reputable writers).
By keeping everything simple, just like Judi did, the average Baby Boomer can do this easily. Judi is currently sailing in the Whitsundays, enjoying a very different retirement to what she thought many years ago. Who knows, maybe you could be an internet success one day too.
Would you like a second career? What would you do if you could? Tell us below.