A loo in the kitchen: Is this how our grandkids will have to live?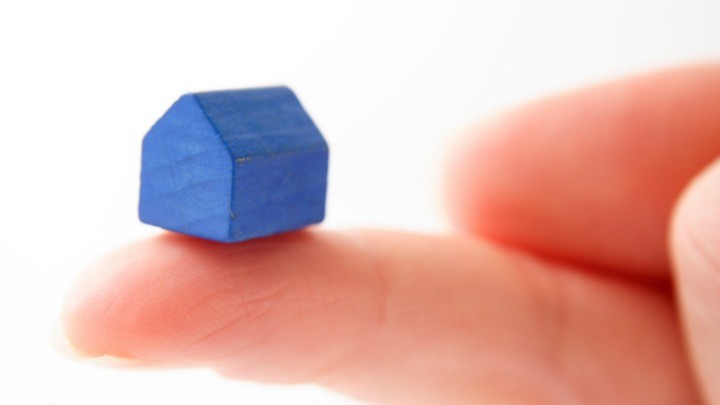 As the housing affordability crisis worsens and first-home owners' prospects of ever buying a house go down the toilet, a tiny little trend is taking off.
Apartments like this one, in Sydney's trendy inner-city suburb of Darlinghurst, are plugging the gaps and providing inner-city housing, much the way bedsits did in days gone by.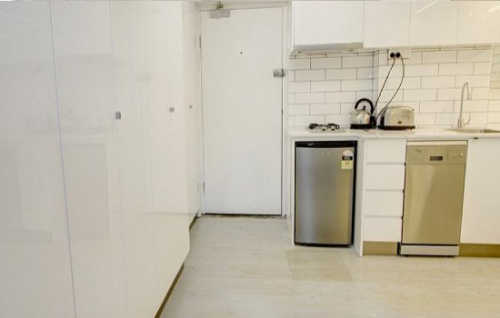 But just because it's tiny, don't think it comes with an itty bitty price tag. This cleverly designed micro studio costs $350 a week to rent.
The toilet and shower are incorporated into the kitchen, there's plenty of in-built storage and the double bed folds up into the wall.
Ad. Article continues below.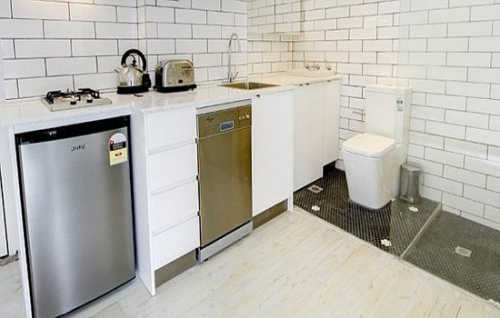 Micro apartments like this, which is located on the ground floor and housed in an art deco block, are a growing trend around the world and have long been around in densely populated cities like New York and Tokyo. Typically, the floor space of a micro apartment averages around 40 square metres, but some are as little as 10m2. According to RealEstate.com.au demand in the Unites States is so great developers can't build these micro apartments quickly enough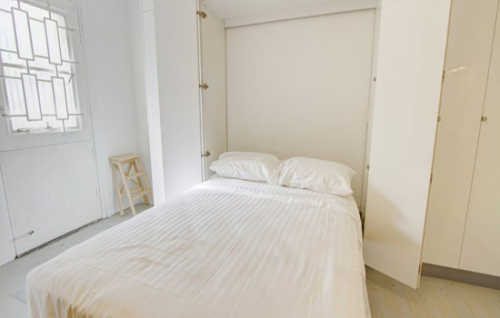 Joe Hockey recently said young Australians who wanted to buy homes in central Sydney or Melbourne should just get out there and "get a good job". Following the ensuing media furore, he admitted his children would probably find it tough to buy a home in the current market.
As rates of home ownership for young people slide (from 53 per cent in 1990 to just 34 per cent in 2011), we're wondering what First Homes will look like in the near future. It seems unlikely they will feature picket fences or yellow bricks and more likely there will be a bath under the sink.
Ad. Article continues below.
#realestate Micro Living: How One Parisian Lives Comfortably in 121 Square Feet http://t.co/3tEdbrVWvA pic.twitter.com/E1h8K1nkLQ

— RealtyBit (@RealtyBit) June 17, 2015
The Fifth Estate reports that there have been some positive developments on the housing affordability crisis, such as Western Australia's ten year commitment to supply 20,000 affordable homes for low and moderate income earners, and the NSW plan to generate $1 billion in affordable housing investment.
Remember your first home? What could you buy for that now? 
Pictures: RealEstate.com.au