A highly disturbing side effect of legalising marijuana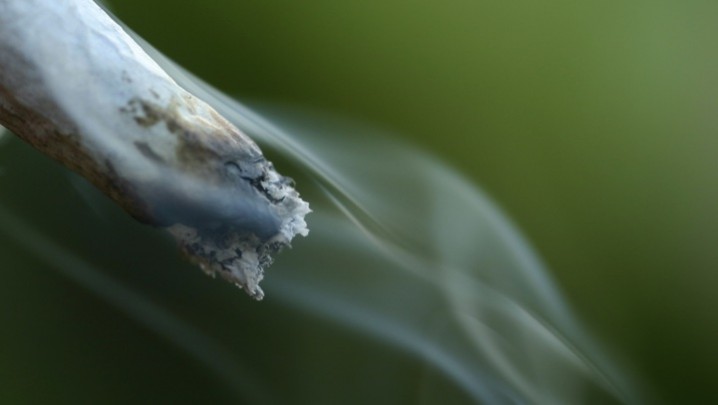 The social and medicinal 'benefits' of legalising marijuana have been talked about ad nauseam of late. However one of the alarming and more disturbing side effects accompanying the increasing popularity of the substance, is the increasing trend for it to accidentally fall in to the hands of children.
As people start to lower their guard on keeping their stash secret, the incidents of child inhalation and indigestion [of marijuana] are trending in the wrong direction.
An American study, published in Clinical Paediatrics, compared figures from the National Poison Data System, and reported a whopping 147% increase in the reported cases of children being exposed to marijuana over the period from 2006 to 2013. In comparison there was no noticeable change in the corresponding period 2000 to 2006.
Whilst the legalisation of marijuana across Australian states is still in its embryotic stage, the reports coming out of the USA, even from states where it is still illegal, should be warning enough for lawmakers and governments alike to be concerned. It is one thing to contemplate the legalisation of marijuana for medicinal and recreational purposes, but there also needs to be a massive social media awareness and education campaign targeted at would be users and how their habits could have inadvertent consequences for their children.
The use of marijuana, particularly in edibles such as brownies, cakes and cookies provides an irresistible temptation for kids if left where their prying eyes can see. Children explore tactilely through touch and taste, and if left their own devices will naturally, yet innocently, try something that looks relatively harmless, or in fact delicious.
Ad. Article continues below.
As grandparents, who may be a little prone to enjoying the more established side effects of its ingestion, a heightened responsibility for the safekeeping of one's supply, should complement any relaxation of laws regulating its use.
In a similar fashion to how prolonged social marketing campaigns changed the attitude and use of seatbelts in the early 1970's, from 'she'll be right mate' to 'click clack front and back', policymakers will need to consider the essential learnings required to ensure our children don't suffer the consequences of our own bad habits.
Funnily though, the same regulators will be equally conscious being seen to promote the use of marijuana in any way shape or form.
As Australia catches up with the rest of the modern world on this matter, it will be interesting to watch how we respond with the public education of subjects and substances that have long been taboo subjects.
Until then, treat your reserves like good quality chocolate (or any chocolate for that matter), keep it well hidden and away from the hands of those precious little swipers!
Are the benefits of legalising marijuana, be it for medicinal or recreational purposes, going to out weigh the abundance of drawbacks? What should be done to protect our children as we relax some of these laws?