A cruise and country music: It's a match made in heaven!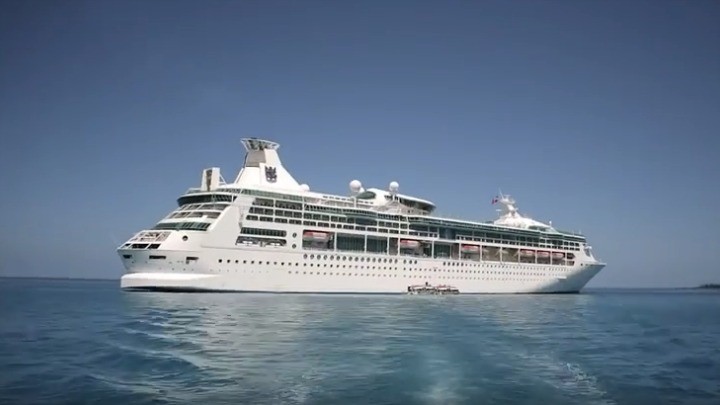 If you are a fan of country music and cruise holidays, this event will be your dream come true!
Following success in Tamworth, Choose Your Cruise has announced the much-anticipated return of the sell out country music festival at sea, featuring Golden Guitar artists such as Adam Brand, Amber Lawrence, Luke O'Shea, Lyn Bowtell, Kristy Cox and Dean Parrett.
Cruisin' Country 6 will be setting sail for eight nights of the best Australian country music on the luxurious Legends of the Sea, departing from Brisbane on November 13 and returning on November 21st, 2016.
Cruisin' Country 6 is committed to showcasing Australia's home-grown talent, gathering stars from the Australian country music industry and combining them to one amazing 'music festival at sea.'
This jam packed week of entertainment will allow passengers to rub shoulders with country music stars such as Adam Brand, Amber Lawrence, Luke O'Shea, Dean Perrett, Lyn Bowtell, Kirsty Cos, Beccy Cole, Melinda Schneider, Shane Nicholson, Felicity Urquhart, Drew McAlister, Simply Bushed, Travis Collins, Jasmine Rae and more!
Ad. Article continues below.
Not only will passengers enjoy the music but they will also be able to explore a fresh itinerary with ports of call in Mare (Loyalty Island), Mystery Island (Vanuatu) and stopovers in Isle of Pines and Noumea (New Caledonia).
"It makes sense all round to be launching our new-look Cruisin' Country 6 from Brisbane with so much talent coming out of Queensland and surrounds. We're confident that each year Cruisin' Country sets sail we are building the brand to be one of the premier country music experiences of the year; holding its own against any other festival in Australia," says Mick Manov, CEO of Choose Your Cruise.
Queensland's own country music legend Adam Brand is headlining the festival, "a bunch of the biggest country music fans in Australia, almost 40 great performers and a luxury cruise ship for eight nights of adventure – bring it on, I can't wait to get on board," he says.
Golden Guitar winner and Australian sweetheart is also over-the-moon to be included in the line up, "with a whole new ship, itinerary and line-up, joining previous crowd pleasers and some of my own all-time favourite artists, this Cruisin' Country 6, is set to be the best ever," she says.
In keeping with the inclusive nature of country music, Cruisin' Country 6 also offers passengers a chance to sing their hearts out at the open mic sessions; develop their talents at song writing and guitar workshops; even to strut their stuff in the professionally organised dance lessons and events!

Check out the highlights from their previous cruise and visit their website to find inclusions, pricing and book!
Does this cruise sound like something you'd enjoy?