A challenge to your New Year's resolution as 105-year-old breaks record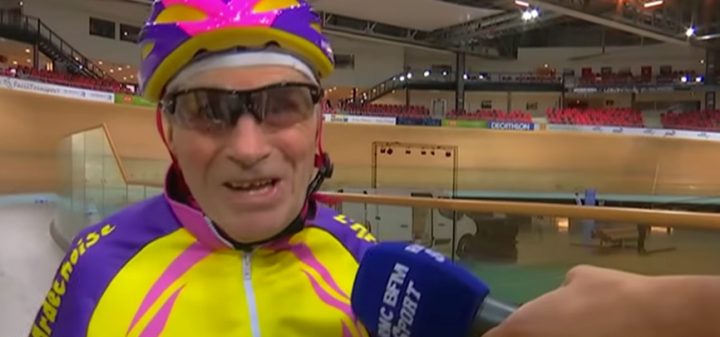 The New Year is always about change and maybe trying to be better this year than you were last year in health.  However, the bar for the healthy challenge has been raised as 105-year-old cyclist Robert Marchand is not only still cycling but has broken a world record, a record that he had previously set.
Ad. Article continues below.
Just months after turning 105-years-old Mr Marchand set a new hour record of 22.547km.  This is on top of his two other records the Frenchman didn't set out to break his record.  He told Cycling Weekly, "I'm not here to break any record". He continued, "I'm doing it to prove that at 105 years old you can still ride a bike."
Mr Marchand had had a very interesting life outside of cycling that he took up in his 90s.  He worked as a lorry driver in Venezuela, a lumberjack in Canada, and was placed in prison during World War Two for "failing to instruct" the children of Nazi collaborators when he was a gym teacher.
On top of breaking records, Mr Marchand rides each weekend with his local club, goes to the gym daily, and has a special potion to fuel him on his rides, water sweetened with honey.
See Robert Marchand's record breaking ride below: