A beautiful new style of camping under the stars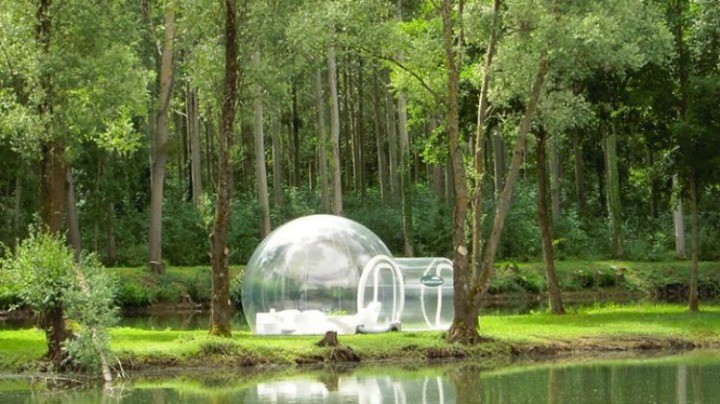 As we get older, camping can become more of a challenge. Our backs often crave proper beds, and the comforts of home. However, this new tent brings the outdoors in, without sacrificing your wellbeing.
Thanks to a clever transparent design, the "bubble tent" allows you to stargaze from the comfort of a proper bed. The bubble tent is made from PVC and tarpaulin, and an inflatable design makes it easy to assemble.
The bubble tent is also waterproof and flame-retardant. It boasts enough room to comfortably house two people, allowing 360 degree views of the great outdoors.
Special bubble tents have also been designed for use by the beach, whilst others are best suspended between the trees.  They're not cheap – a bubble tent will set you back nearly $3 000.
That's not enough to dampen some would-be campers' spirits though. As one Facebook user said, "I've seriously wanted a glass roof so I could see the stars since I was little. These things are awesome!"
Ad. Article continues below.
These photos are simply gorgeous too! Would you like to camp in a transparent bubble tent? Share your thoughts below:
Ad. Article continues below.