7 ways to keep connected on the road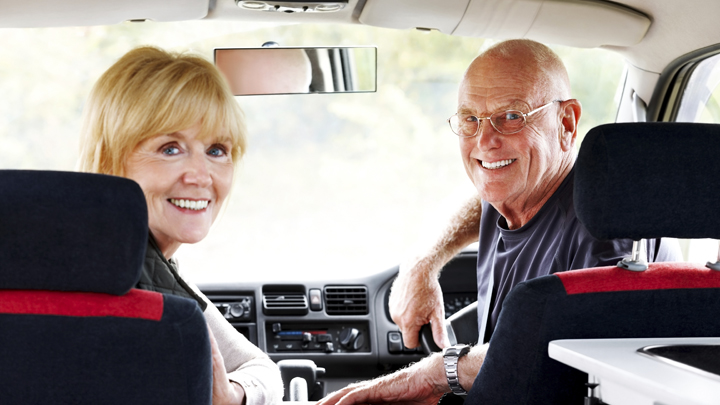 Becoming a grey nomad can be one of the most freeing and invigorating experiences of your life and thanks to modern technology, it's no longer the isolating and (sometimes) lonely activity that it once was. Using devices like smart phones, iPads or tablets, and laptop computers, keeping in touch with family and friends on the road is a button-press away. We've put together our favourite ways to stay in touch.
1. Blogging
Keeping a blog is an excellent way to keep friends and family in the loop when you're on the road. With free reign of content, you can choose to post about anything you wish – almost like on online diary. Link up with other bloggers to swap stories, get (and give) advice, and find new inspiration for your nomadic lifestyle. There are loads of user-friendly, free blogging platforms online to help get you started.
Ad. Article continues below.
2. Viber and WhatsApp
Boasting free calls, text, and video messaging for its users, Viber and WhatsApp are two great alternatives to Skype. The nifty thing about these two apps are their location-sharing abilities. With a quick tap, you can let your loved ones know your whereabouts – a great feature for those wanting to share their journey on the road. Both apps allow you to send voice clips and photos, while Viber alone gives you the opportunity to send little drawings to your contacts.
3. Facebook closed group
Always the top of the list for people wanting to stay in touch, Facebook is just as great when you're on the road. Create a closed group on the site (there's an option on the side panel on your newsfeed), and you and your loved ones can share photos, conversations, links, and other great features in your own space. Content generated by closed groups can only be viewed by those within the circle, and members can be added at any time by the group's admin.
Ad. Article continues below.
4. Spot
GPS tracking device (separate from your phone, tablet, or laptop) Spot is a must-have for those living life on the road. Providing location-based messaging, Spot allows its users to communicate from remote places around the world and includes a 'check-in' ability which notifies loved ones of your progress. The software can trace your valuable assets, has an anti-theft feature, and will contact emergency numbers when prompted. A wonderful way to give both yourself, and those back home some peace of mind, the Spot software is well worth a look.
5. Instagram
Ad. Article continues below.
As one of the most popular photo-sharing apps on the market, Instagram is a perfect way to share your videos and pictures with your friends and family. Available on smartphones and tablets, Instagram allows you to 'follow' people and their activity. You can like and comment on media (similar to Facebook) and use 'hashtags' to keep up with certain events. Use the system to your advantage by captioning all of your own images with the same hashtag and asking others to do the same – this will create a unique gallery with all of the contributed content.
6. Hema Explorer
Developed by the master map makers, the Hema Explorer app is the perfect combination of communication, mapping, and GPS technology. The app provides users with an interactive map that allows you to track your journey and highlight any points of interest for yourself and other users. The option of interchangeable satellite, street, and terrain, combined with the weather radar keeps travellers in the know and aware of changing conditions.
Ad. Article continues below.
7. Trip Advisor
Not every night as grey nomad has to be spent on the road. For those moments when you seek a bed, crave restaurant food, or want to check out the local sites, Trip Advisor is the place to go. This website (and now interactive app) allows travellers to rate and review their experiences at various locations, and share their opinions with friends and family. A great way to track your adventure, this website is highly respected and the sheer amount of users mean that overall ratings are usually pretty trustworthy.
Do you live life on the road? How do you keep in touch with your loved ones back home?