60 Minutes backlash continues as Cameron Smith refuses half time interview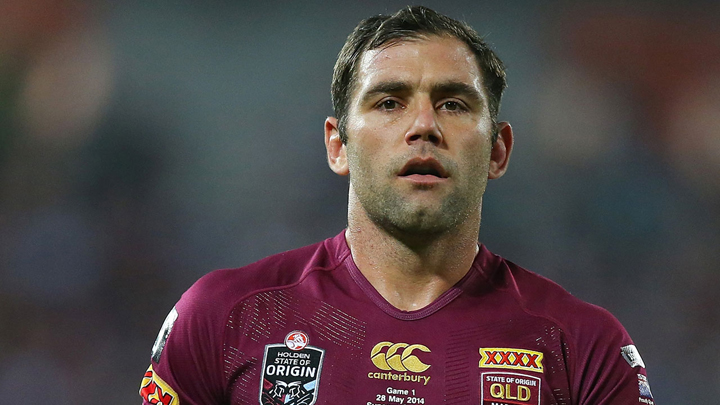 It's been a hard few days for Maroons captain Cameron Smith. Not only has he had to prepare for one of the most nerve-racking games of the year, but he's been embroiled in controversy following Sunday's 60 Minutes program.
Incredulous in it all, Cameron Smith retaliated last night at the State of Origin Decider match in Brisbane, and refused to give a half time interview to former Origin great, Darren Lockyer.
But it had nothing to do with Darren – it was a clear message to Channel Nine that he was not happy about their decision to air the program on Sunday that painted him as the villain, when it as emerged that it was quite the opposite.
For those who didn't watch 60 Minutes last weekend, Alex McKinnon said he was angry at his captain for blaming the way he went into the tackle on why he got injured. It was alleged that Cameron Smith told the referee that McKinnon should have ducked and it wouldn't have happened. But fans argue that Smith made comments before he knew the extent of the injuries.
60 Minutes portrayed Smith as having not said sorry to Alex and his family, and making no effort to see him. Quite the contrary in reality: Smith had raised $20,000 for his medical costs and had asked to see him several times, and was refused.
Ad. Article continues below.
Fairfax reports Smith was contacted by 60 Minutes on Monday and offered the chance to go on the program next week but declined – Channel Nine was told Smith had planned to boycott the network.
Speaking to Brisbane's Triple M, he said last night, "I had some mixed emotions over the last few days. I have to thank the entire team, and the staff. They have taken a lot of pressure away from ourselves.
"[It was] not the best of the times in the last few days … I want to concentrate on the victory tonight.
"I don't think this is the right time to talk (about the controversy). I just finished a State of Origin game. In the near future I will come out and have my say".
Queensland smashed New South Wales last night at the Origin Decider with a record 52-6 win.
Tell us, do you think it's right that Cameron Smith declined an interview? Do you think he meant what he said about Alex McKinnon at the time of the incident or was it all a misunderstanding?