25 years on – the Berlin Wall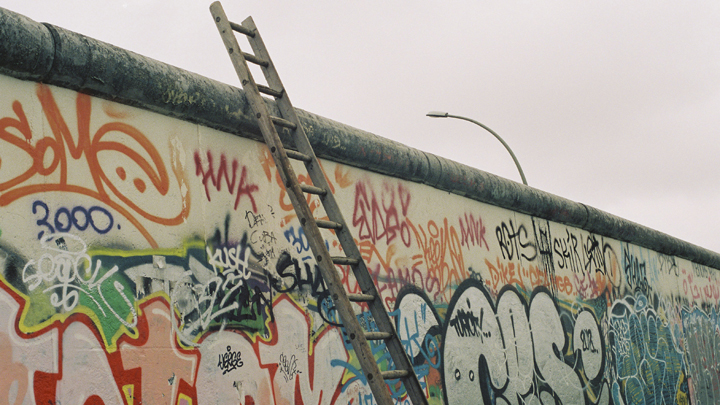 It's hard to believe but it's been 25 years since the Berlin Wall came down on this day in 1989. Berlin is in celebration to mark the day a divided city joined again after almost 30 years apart.
Ad. Article continues below.
On November 9, 1989, the Wall came down to unite East and West Germany, earmarking this event in history as one of the great moments, prompting us to ask each other, "Where were you when the Wall came down?"
The East Germany-erected barrier that existed from 1961-1990 to cut off West Germany from the other side. It later became referred as the Anti-Fascist Protection Rampart which sparked fury in West Germany as it was implied that there was still a Nazi following. It was also called the Wall of Shame and was a dark period in an already torturous century for Germany.
The civil unrest and oppression the wall caused was at its breaking point in 1989 and finally it was announced today, 25 years ago, that East Germans could visit West Germans. Crowds upon crowds of East Germans scrambled onto the wall, at the same time the West Germans did, a happy moment in a time of great despair. The crowds began to chip away at the wall before the governments removed what was left. It wasn't until 1990 that the remainder was fully taken down, but November 9 is the day that officially marked the start of connection and humanity again for the German people and the beginning of the end of the Cold War.
So today, as we look back at this moment in time, we ask you, "Where were you when the wall came down?"