Aussies just sweated through the third-hottest year on record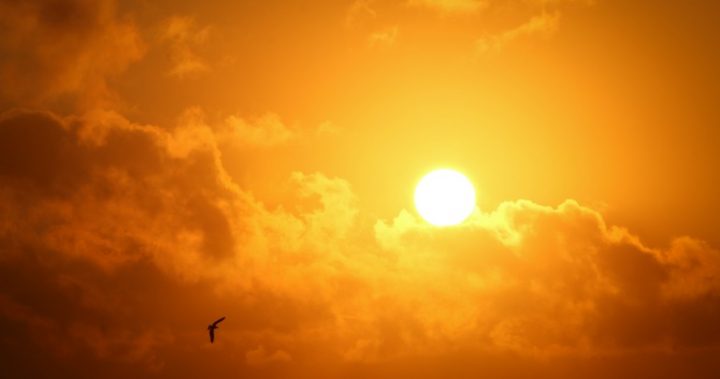 If you thought that the weather felt unusually warm in 2017, you weren't imagining it.
A new Annual Climate Statement by the Bureau of Meteorology has revealed that 2017 was actually Australia's third-hottest year on record.
And there's been little relief in the new year, with the report coming after parts of Sydney sweltered through their hottest day on record over the weekend, with the western suburb of Penrith soaring to a barbaric 47.3°C.
The report analyses data relating to temperature, rainfall and extreme rainfall and found that with the national mean temperature 0.95°C warmer than the average between 1961 and 1990, 2017 was the nation's third-warmest year on record.
Karl Braganza, the bureau's head of climate monitoring, described the increase of temperature as unusual.
Ad. Article continues below.
"Despite the lack of an El Niño—which is normally associated with our hottest years—2017 was still characterised by very warm temperatures," he said. "Both day and night-time temperatures were warmer than average; particularly maximum temperatures, which were the second-warmest on record."
He added that seven of Australia's ten hottest years had been in the past 13 years – 2005 and 2013 were the only years hotter than 2017 Furthermore, the only year in recent times that was cooler than normal was 2011.
The Northern Territory saw its warmest daytime temperatures ever between May and September 2017, while dry conditions lead to an increase in forest fire danger index values in Queensland and New South Wales. Records were also broken in terms of warm weather across Queensland, Victoria and New South Wales with an unusually hot September.
While a lot of people have been increasing their air-conditioning use to cope with the cooler weather, the report indicated that a dip at the beach may not have been as refreshing as usual. The bureau found that temperatures in Australia's oceans have also been increasing.
Ad. Article continues below.
Last year was also notoriously dry for many parts of the country.
"The middle of the year was notably dry, with June the second-driest on record nationally, and September the driest on record for the Murray–Darling Basin," Braganza said. He did note that the later part of the year became wetter.
"The last three months of 2017 took a wetter turn, with above-average rainfall in many areas," he said. Western Australia and the Northern Territory recorded higher-than-usual rainfalls.
Last weekend's conditions were considered just as bad as the conditions that lead to the deadly Black Saturday bushfires in 2009. In addition to Sydney's record-breaking heat, Melbourne experienced its hottest day in four years. Many people across South Australia and New South Wales also endured scorching weather.
What do you think of the findings? Are you surprised that the weather is getting warmer?