16 items you absolutely mustn't forget to take on a cruise holiday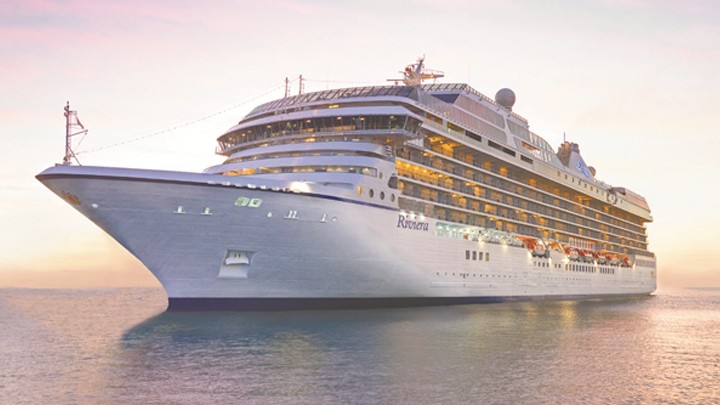 It's the international cruise season and the best time of year to be out on the seven seas. Whether you're just planning a trip or about to go, there are many things to consider, with one of them being what to pack!
Packing for a cruise can be tricky as there are so many amenities on board however if you need something, it can be difficult to get exactly what you want, so some prior planning is necessary!
We've made a list of the 16 items you absolutely mustn't forget on a cruise holiday.
1. Shower cap
When the ship docks, you'll want to get off and walk around. Make sure you pack a shower cap so you can re-pack your sandy shoes without getting it everywhere!
Ad. Article continues below.
2. Coat hangers
Some cruise ships don't have coat hangers, or very few. Bring some extra to hang up your best outfits.
3. Power board
This is a must for a cruise if you're bringing electronics. There's nothing worse than needing to charge something and you only have one power plug in the room!
4. Tea tree oil
Ad. Article continues below.
Bring a small bottle to treat little bites, freshen up, and curb itchiness.
5. Wine
Most cruise lines will allow 1 to 2 bottles of wine per stateroom, although most charge a corking fee. This varies from cruise line to cruise line so ask your travel consultant for details.
6. A highlighter and pens
When doesn't a highlighter come in handy? This will be helpful to organise your daily plan so you don't miss out on any cruise fun. And having pens saves you having to borrow someone else's!
Ad. Article continues below.
7. Sunscreen
Trust us: buying sunscreen on board could be very costly indeed. Instead, pack more than you think, and apply liberally.
8. Beach bag
Bring along something that folds flat in your suitcase for port days! You'll thank us later.
9. Camera, camera charger and spare memory card
Ad. Article continues below.
Of course you'll want to capture the great memories of your amazing cruise, but you need to be prepared. Make sure you bring your charger and a spare memory card should you fill up your original.
10. Travel mug
This is not just good for water – it means you can bring your juice or coffee out to the pool or in port with 
you.
11. Binoculars
These great accessories can really help you scope out your surroundings, especially in the Pacific Islands. You may also do a spot of bird watching, which can also be improved with binoculars.
Ad. Article continues below.
12. Duct tape
Many expert cruisers recommend bringing along duct tape, and for good reason. This handy tape can do just about anything: it can remove lint, seal curtains, fix luggage, repair shoes or bags and even heal blisters.
13. Small travel alarm clock – battery operated
Not every cruise has an alarm in the room, and your phone might not be charged, so it's good to remember to bring a small alarm along so you can rise and shine when you like!
14. Motion sickness tablets/ginger tablets
Ad. Article continues below.
Seasickness isn't pretty and it can make or break a holiday. To ensure you aren't hanging over a toilet bowl all day, bring along some motion sickness remedies so you can be prepared.
15. Ear plugs
The walls on cruise ships aren't as soundproof as some would like, meaning you could lose a bit of sleep if you're on a particularly raucous cruise! Do yourself a favour and bring along ear plugs.
16. Lanyard
You may see some cruise veterans wearing a lanyard and it's for good reason: you can put your key on it and it won't go missing! They can be found cheaply at $2 stores.
Tell us: are you going on a cruise soon? What's one of your must-have items?