10 years on... Should Camilla become our Queen?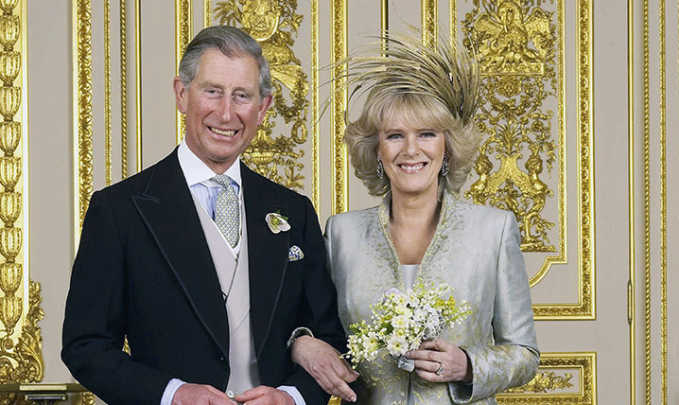 It is hard to believe that Prince Charles and Camilla, the Duchess of Cornwall, have been married for 10 years. It seems like just yesterday that this "other woman" became pivotal to his life. But to me the passing of 10 years in a marriage is an important milestone. One that makes a statement of its own, especially in a second marriage when people have been on such a journey to find each other and their own happiness. The happiness they have found is not sought for them by the British people though, more than 43 per cent of whom think Charles should not ascend to the throne if the Queen abdicates or dies.
The couple have gone away to Birkhall this week to celebrate their wedding anniversary privately in the same place where they enjoyed their honeymoon a decade ago, a long time after they first met at a polo match and dated back in 1970. After Diana's death, the relationship between Charles and Camilla was handled with great timidity by the Royal family, with eight years passing before they were married, despite the prior divorce of Charles and Diana.
Regardless of the challenges of their earlier lives, Charles and Camilla appear to have built a family life around them that is glad for them finding each other. But we cannot say the same for the British people, who are certainly taking their time warming to the person who was seen as "the other woman" for decades. There is no doubting it, her transformation has been significant and she has certainly made an effort to win the hearts of the British people.
Polling this week by the Daily Mail's UK edition shows a continued disdain for the Duchess and a significant disapproval of her one day becoming the Queen, with 55 per cent of people saying they would rather she didn't become Queen. This figure is down from 73 per cent five years ago, so she is certainly making some headway. This was a poll of the British people, who are represented by the monarchy through their traditions and their culture. Out here in Australia, royalty and royal ways often seem like just tabloid affairs, with little relevance other than which one will appear in the gossip rags this week so it will be interesting to see what you think, 10 years after they were wed.
Ad. Article continues below.
So we want to ask the over 60s of Australia the following poll questions. Tell us what you think, and see what other over 60s think.
[polldaddy poll=8795001]
[polldaddy poll=8795002]
[polldaddy poll=8795004]
[polldaddy poll=8795006]
Ad. Article continues below.
Now you can enjoy the pictures of Charles and Camilla over the last 10 years.
In Colombia
In Washington
Ad. Article continues below.
At the 70th Anniversary of the D-Day landings
Happy Family in 2014
Ad. Article continues below.
Welcoming their grandson, Prince George
Their wedding