Your savings tips for Christmas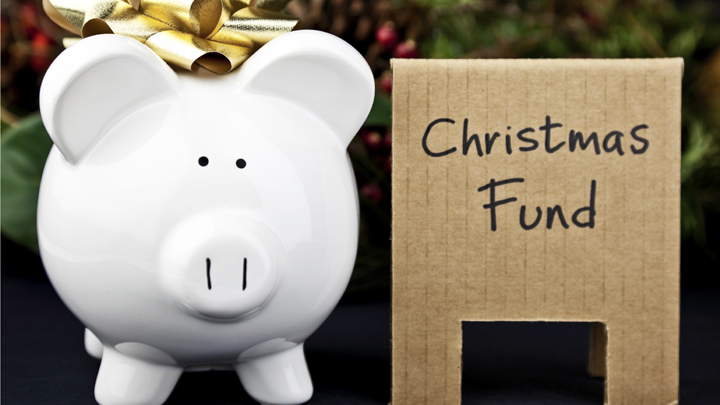 On Saturday we asked you: "What money saving tips do you use for Christmas?" and you responded in droves! We loved all your comments and learnt a lot about how to make your dollar stretch in the holiday season. If you missed some of the responses, they varied from the funny, to the serious, to the downright genius.
Here are our favourites:
Mark Newlan: Go to bed 23/12 get up 2/1!
Jann Voigt: During the year I put all my loose change in a jar. I always have enough for a half leg ham and a yummy Christmas pudding as my contribution to Christmas lunch. You would be surprised how much you get in the bottom of your handbag! We go to my sister's for a few days so I didn't put a tree up but there are low cost decorations I put up outside and I wrapped my front door in cheap netting.
Chris Thorpe: Buy a $10-20 gift card at Coles or Woolies with groceries each week. Means you have a lot to spend at end of year without realising the expense.
Ad. Article continues below.
Joanne McRae: Make a generous donation to a children's charity and then give each of your usual gift recipients, including children, a card with an appropriate message inside. Just about everyone in first world countries has more than they need and it's never too young to learn the lesson of true giving.
Chris Thorpe: Go through the house and sell anything only no longer used or needed – made enough to finance all gifts this year.
Graham Egam: During the year I put my lottery money in a jar and by the time Christmas comes I have enough money to buy my grandkids what they want.
Suzanne Glew: Bah humbug! I love Christmas and I am also on a pension! I buy things during the year, and when there is a sale, then at Christmas I don't have too much to buy. If you manage your money well you can do this and still enjoy the joy of giving.
Ad. Article continues below.
Ruth Hourigan: I have cut right back on gifts. I don't stock up. If I have been invited out I ask the host what they want me to bring and I don't go overboard. If I am staying at home on my own I get sliced ham and turkey and cook up some roast veggies.
I no longer make sure I have plenty of snacks available for the "just in case" visitor. Just one packet of bickies and a store bought Christmas cake.
Pamela Moloney: Start of January each year, one and two dollar coins are saved in money boxes which can't be accessed. Looking forward to a trip to the bank next week to see how much we've saved. It's always a lovely surprise.
Christine Fisher: Names of adults in hat, buy one present each.
Catherine Butler: Don't use your car as petrol prices generally hit an all time high. Recycling Xmas presents you have wrapped in camphor for longer than 10 years – generally hankies. Wrap in newspaper.
Ad. Article continues below.
Josie Baker: We have Kris Kringle and work out a menu and all bring a plate at the allotted place, usually daughter or daughter-in-law's place, and it's always a wonderful day
Libby English: This year I posted a Christmas wish on Facebook rather than send cards and donated $20 to the Salvos for the homeless Christmas dinner. I saved about $30. Then I immediately felt guilty for not donating it all! Money is tight this year so I donated what I could!
Jean Murphy: I put $20 into my credit union Christmas Club every week and I use that money for Chrissy shopping – no stress or credit card to worry about – only buy for grandies and daughter and son-in-law.
Sherry Lucas: FlyBuys points – save them up until christmas. Look out for good specials through the year and add something nice to it at Christmas time. There are little ways to save a cent or two.
Ad. Article continues below.
Pam Fraser: Save all year and be as generous as possible at Christmas. Make your own cards, decorations and gifts. Two dollar and op shops have heaps of choices you can make your own mark on e.g. you can even paint china ornaments, photo frames, pots and add a cutting from your garden that you have fostered over a few months. Bright Geraniums are easy to grow from cutting and look great. Make biscuits and decorate saved jar tops etc.
Karin Mary: I use a Christmas gift app that allows me to budget a certain amount then let's me know where I am. I put in the gift and amount as I buy it. It's awesome!
Ed's note: some responses have been edited for brevity and clarity.
What are your savings tips for Christmas, or any time of year? How do you get more bang for your buck? Tell us below. 
Important information: The information provided on this website is of a general nature and for information purposes only. It does not take into account your objectives, financial situation or needs. It is not financial product advice and must not be relied upon as such. Before making any financial decision you should determine whether the information is appropriate in terms of your particular circumstances and seek advice from an independent licensed financial services professional.