Sydney's heavy toll road users in line for big rego rebate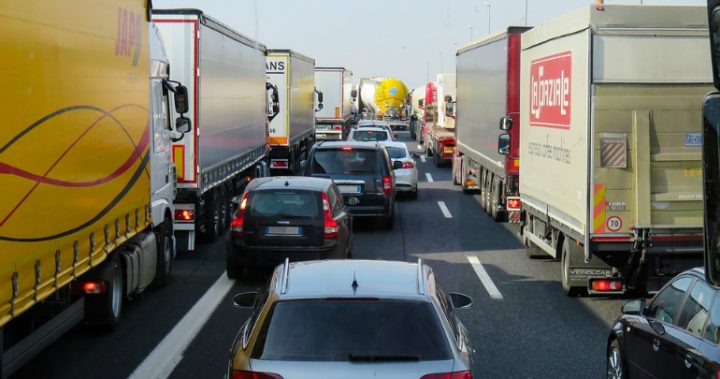 If you or your family members are spending an average of at least $25 a week on Sydney's toll roads, you can look forward to free car registration in the new financial year.
Premier Gladys Berejiklian announced on Monday that the rego rebate will be available for all standard privately registered cars, utes, 4 wheel-drives and motorcycles from July 1, 2018.
"The majority of eligible motorists will save $358 a year on registration costs, with potential savings of up to $715 a year," Berejiklian said in a statement.
"The NSW Government has made it a priority to drive down the cost of owning a vehicle with big savings being delivered through reforms to CTP Green Slips and the introduction of a FuelCheck app," she continued.
Expected to cost the state up to $100 million in the first year, the scheme will be backdated to July 1, 2017. It will apply to private drivers who use any existing NSW toll roads and will also apply to any new toll roads in the future.
Ad. Article continues below.
"We want NSW road users to start enjoying the savings as soon as possible, so when the scheme kicks in we will include historic toll payments," Stuart Ayres, the minister for Western Sydney and WestConnex. said.
"This delivers a fair go for drivers who are paying their way on the toll road network which allows them to spend less time in their cars and more time at home."
Labor leader Luke Foley slammed the rebate in a Sydney Morning Herald article, though, calling it a "half-baked policy" that was another victory for toll road operators and left taxpayers to foot the bill.
"What we see is a toll policy from this government charging western Sydney motorists $2000 a year to travel on the M4, and most motorists might get back $300 a year," he fumed.
"The unfair tolls remain and what people will get back is a very small fraction of what they are forking out in high, unaffordable tolls."
Ad. Article continues below.
Registration savings for eligible motorists
• Cars up to 975kg (Hyundai Eon, Citroen C1, Renault Twingo) – $272
• Cars 976 – 1154kg (Ford Fiesta, Mazda 2, VW Polo, Toyota Yaris) – $305
• Cars 1155 – 1504kg (Mazda 3, Hyundai i30, Honda Civic, Toyota Corolla, VW Golf) – $358
• Cars 1505 – 2504kg (Toyota Camry, Toyota Hilux, Hyundai Tucson, Holden Commodore, Mazda CX3, Ford Ranger) – $513
• Cars 2505 – 2794kg (Toyota Land Cruiser, Nissan Patrol) – $715
• Motorcycles (All registered motorcycles) – $127
What do you think of the rego rebate? Is this fair when motorists are already paying hundreds if not thousands of dollars a year on tolls?
Important information: The information provided on this website is of a general nature and for information purposes only. It does not take into account your objectives, financial situation or needs. It is not financial product advice and must not be relied upon as such. Before making any financial decision you should determine whether the information is appropriate in terms of your particular circumstances and seek advice from an independent licensed financial services professional.