The incredible cost of educating your grandchildren revealed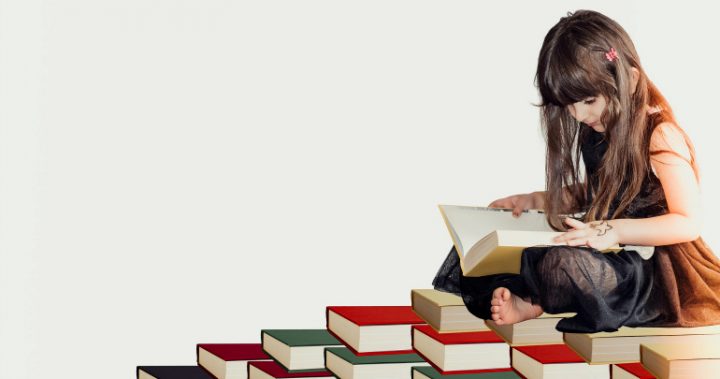 There is no doubt that a good education is one of the greatest gifts parents can give their children. But what if that education was set to cost nearly half a million dollars per child?
According to the ASG Planning for Education Index, that's what parents of children born in 2018 can expect to shell out for a private school education for one child.
The index also estimated the full cost of primary and secondary education for a child born this year and expected to start school in either 2022 or 2023, could be $66,320 in the public system, and $240,679 in the faith-based system, reported news.com.au.
The figures include general school-related expenses such as fees, and estimates for extra-curricular activities computers school excursions and camps, uniforms and travel expenses.
ASG, a firm that helps parents to save for their children's education, estimated that private school costs have increased by a whopping 61 per cent in the last 10 years. Estimated faith-based education costs had slightly doubled over the period, with an increase of 54 per cent, and public education costs were expected to rise just 23 per cent.
Ad. Article continues below.
Bruce Hawkins, ASG's chief operating officer, told News.com.au that the estimated cost of education had risen at more than double the rate of inflation over the past decade and outstripped the growth in wages over the same period.
"This means that education costs are demanding a far greater share of the family wallet than in the past, placing more burden on the average family, already challenged by the rising cost of living," Hawkins said. "If you have three children, the cost of educating them in Sydney or Melbourne's private education system could top $1.6 million. That's significantly more than the purchase price of the average family home."
ASG's research also found variances in education costs between the states. Sydney was the most expensive Australian city for private schooling, while Brisbane was the cheapest. In comparison, Melbourne was the most expensive city for public schooling, while Brisbane was the most expensive when it came to faith-based education.
Conversely, Queensland's regional boarding schools are responding to the ongoing downturn in their enrolments, offering discounts and incentives to parents struggling to pay increasingly expensive school fees.
The Courier Mail reported that St Brendan's College, a Catholic boys' school in Yeppoon, is offering a 50 per cent discount on boarding fees for the first 20 new Year 7 and Year 10 students. Warwick's 100-year-old Scots PCG College announced reductions in fees last year for similar reasons.
Phillip Moulds, headmaster of The Rockhampton Grammar School, told The Courier Mail his school has increased fees by just 2 per cent to $28,600 a year for senior boarding, tuition and levies. "We try to look after our families by offering an education that is accessible to the whole community," Dr Moulds said.
What do you think about the cost of education? Would you have paid half a million dollars to educate your child?
Important information: The information provided on this website is of a general nature and for information purposes only. It does not take into account your objectives, financial situation or needs. It is not financial product advice and must not be relied upon as such. Before making any financial decision you should determine whether the information is appropriate in terms of your particular circumstances and seek advice from an independent licensed financial services professional.