One state's cracked down on dodgy fuel prices, but is it enough?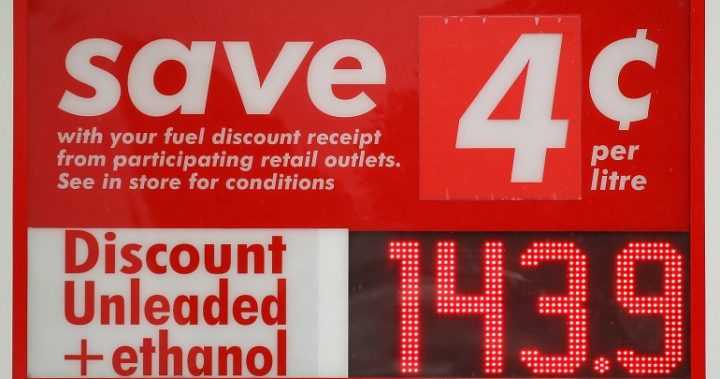 There are those organised people who time their petrol purchases to the price cycle, use apps to locate the very best deal, and regulate their driving to ensure their tank lasts until just the right moment.
Then there is the rest of us, for whom the decision to buy petrol is dictated by two things: a nearly empty tank and what appears to be a reasonable-ish (is it ever really reasonable?) price on the garage forecourt sign. This is usually followed by driving in to fill one's tank, only to find that the price was actually a 'special' price, only available to those carrying the right voucher or card or to those who're willing to buy a hat or some other useless piece of plastic rubbish.
But at least one state has decided now to put a stop to that kind of annoying marketing on the part of fuel retailers. From today, service stations in Queensland will have to display the true price of fuel on their forecourt signs, rather than the 'special' price.
An RACQ spokeswoman told the Courier Mail that getting rid of the misleading price boards was a good move, which it'd been pushing for for five years. "We only have a few seconds to make decision when driving past a service station so by removing dodgy discounts and signs people will be able to make more informed decisions," the spokeswoman said.
The RACQ's own fuel price report for December found that Brisbane had the most expensive gas of all of the five biggest capital cities in Australia, at 141.9 cents per litre. But it's fair to say that no one in the country gets a great deal on petrol, which has long been a bugbear of motorists. Why, motorists ask, when the price of oil fluctuates so much, are fuel retailers able to stick to such a regular price cycle? And why are the prices often out of line with moves up or down in the global price of oil?
Ad. Article continues below.
The Australian Competition and Consumer Commission offers help for motorists who wish to track the cycle and identify the cheapest days in their city, and encourages motorists to use price comparison apps to save money on filling their tank.
But the commission also explains that the petrol price in Australia is reliant on factors other than the global price of oil; the level of competition in each city, as well as the rate of exchange between the Aussie dollar and the US dollar (in which ol is denominated) also play a big part.
Despite accusations by suspicious motorists and the uncanny similarity with which prices change at apparently rival retailers, the watchdog has repeatedly ruled out widespread collusion between fuel sellers. Not that that has helped calm suspicions, as the ACCC itself acknowledges.
"The wild fluctuations in prices that occur in the larger cities as a result of the petrol price cycles only reinforce this view. Consumers can see that international petrol prices have not risen; but fuel prices have," ACCC chairman Rod Sims said in a speech to the fuel industry in September 2017. "In regional areas, large variations in the price of petrol between one town and another also leave some consumers understandably frustrated in the belief that they are getting a raw deal on petrol."
The watchdog does regularly warn the fuel suppliers on price transparency and the need to keep profit margins at a reasonable level. But most motorists would likely argue that the recent and gradual increase in the use of price-watch apps and similar tools has not yet had much impact on the price we pay at the pump.
Ad. Article continues below.
So the only consolation currently may be to think back to when we had it worse, which was about 10 years ago. In July 2008, motorists were paying 167 cents per litre. Yes, things may seem pricey now, but they were worse.
Do you wonder how the petrol price cycle is possible without communication between fuel retailers? Have you fallen for the 'special' price trick on forecourt signs? Are you careful to buy when fuel is cheapest?
Important information: The information provided on this website is of a general nature and for information purposes only. It does not take into account your objectives, financial situation or needs. It is not financial product advice and must not be relied upon as such. Before making any financial decision you should determine whether the information is appropriate in terms of your particular circumstances and seek advice from an independent licensed financial services professional.