Your Money: Is Australia's economy in as bad a shape as the IMF says? Let's talk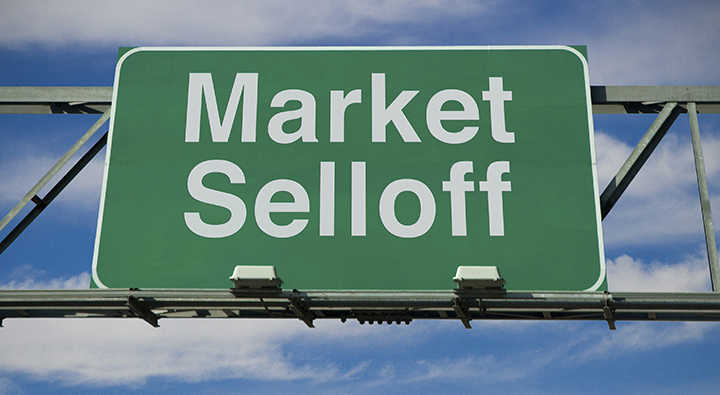 The Australian Sharemarket absolutely tanked yesterday on comments from the IMF that warned that Australia's economic slowdown could continue until 2017. It comes on the back of a report by the organisation that shows countries relying on income from commodities and energy will continue to struggle for the foreseeable future and are significantly dependent on the economic management of their governments.
But the fact that our nation is in a difficult economic position should be no surprise to anyone – should it? Five Prime Ministers in as many years can hardly lead to terrific economic management.    So why did it knock 3.8% off the Australian sharemarket yesterday? Is it fear, old news, or something very very real coming at us in the next nine months that we should start to be concerned about?
There's this old adage that comes to mind that someone taught me in my old stockbroking days… "Sell in May and go away, come back in September". It certainly seems to have been valuable advice in hindsight over the last few months. But is it more than that?
The IMF says Australians should get comfortable living in an era of slowing growth. They have pointed to the commodity price declines, and the fact that our economy has invested in little other than mining for a decade to demonstrate how tough it will be to restart our nation's engine. And they say it could cut annual growth by 1% to 2017. At the same time, Goldman Sachs now says there's a one in three chance of recession in Australia.
Just last month, Reserve Bank governor Glenn Stevens warned us all that growth rates of over 3% were a thing of the past. In the year just gone, Australian grew at 2%, down from 2.5% in the previous quarter. (That's a fast shaving of 0.5%).
Ad. Article continues below.
Clearly the stockmarket is worried about the IMF's comments in the short term. And it is worthwhile noting that stockmarkets are often trading for today and tomorrow. Really, when day to day trading balances out, most stockmarkets are found to be are trading "ahead" on the worries of what is likely to happen in a market in 6-9 months time. They take in the likelihood of whether earnings will rise and whether growth will arrive, often well before economists can see it and people dive in and buy bottoms and sell tops on this basis – evening out the flow of funds. So was yesterday a blip, and a buying opportunity, or something far more sinister? We want to know how you are feeling.    
We saw it in the pre-GFC period, and we saw it in the post-GFC period. Economists on the other hand are usually taking post-humous data and applying it to the future to see how it will trend.  Economic signals are rarely seen in the headlights, usually in the tailights.
So who do we believe on yesterday's market actions? Is it fear in the stockmarket misplaced around economic models that look at data we already know about? Or is it the stockmarket pricing in the chance of a more significant slowdown in our island nation than we have planned that will impact the earnings of our companies?
My crystal ball is not so clear. I'd love to see what you think.
Ad. Article continues below.
The IMF statement said:
'Commodity exporting economies are at a difficult juncture. A significant deceleration in growth rates is unavoidable.
'Global commodity prices have declined sharply over the past three years, and output growth has slowed considerably among commodity-exporting emerging market and developing economies. Whether the decline in growth has opened up significant economic slack – that is, has increased the quantity of labour and capital that could be employed productively but is instead idle – and the degree to which it has done so are likely to vary considerably across commodity exporters.
'The variation depends on the cyclical position of the economy at the start of the commodity boom, the extent to which macroeconomic policies have smoothed or amplified the commodity price cycle, the extent to which structural reforms have bolstered potential growth, and other shocks to economic activity.'
Important information: The information provided on this website is of a general nature and for information purposes only. It does not take into account your objectives, financial situation or needs. It is not financial product advice and must not be relied upon as such. Before making any financial decision you should determine whether the information is appropriate in terms of your particular circumstances and seek advice from an independent licensed financial services professional.