Why women are often worse off than men when it comes to their superannuation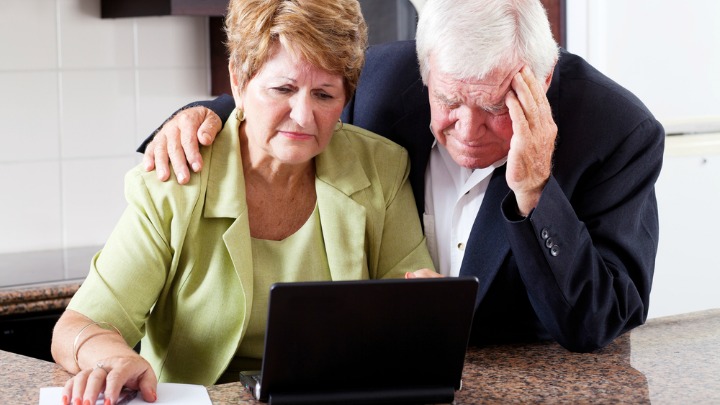 Superannuation is sometimes a complex and difficult thing to get your head around. If you're a woman and you took time away from work to raise a family, super can be infinitely more difficult.
Research from the National Australia Bank found if you're a woman you're worse off when it comes to superannuation — and it all comes down to your investments.
The research, taken from 100,000 people who received superannuation advice from the bank, found that women were taking less risks with their super than men.
High risk investments include shares — which can drop from time to time – but can accumulate and add to retirement savings over an extended period.
Just 30 per cent of woman had high-risk investments in their superannuation, compared to 37.5 per cent of men.
Ad. Article continues below.
"This lower preference for risk could negatively impact women's savings balances over multiple decades," NAB Asset Management portfolio specialist, Kajanga Kulatunga told the Sydney Morning Herald.
Read more: How your superannuation compares to the average
While the NAB research doesn't mention whether women have lower super balances than men, factors such as raising a family and the gap between men and women's pay are bound to have an impact.
Industry Super Australia deputy chief executive Robbie Campo said there are many things that could be done to help women boost their super balances.
"Only structural change that addresses the gender pay gap, fragmented workforce participation due to caring responsibilities, and unfair tax concessions will improve the super balances of Australian women in retirement," he said.
Ad. Article continues below.
"It's important that  the onus is not solely on women to improve their outcomes in retirement – the problem is a systemic one– it is about dealing with structural inequities of the current system so that Australian women are not disadvantaged from the outset."
Read more: How the superannuation changes could affect your retirement
So, what can you do to boost your superannuation as a woman?
Well, according to Campo – financial advice and planning can only do so much to boost your retirement savings.
"While low-risk options may very well contribute to lower balances in retirement, the reality is that many women are not in a position to make extra contributions or devote time to conducting a super health check on an annual basis," he said.
Ad. Article continues below.
"With so many structural problems working against women, it is important that women are with a high performing fund such as an Industry SuperFund, who on average outperform their retail competitors.
"If you are worried about the size of your super balance you can go to your super fund for advice on how best to maximise returns."
Do you think women are worse off when it comes to superannuation? Are you concerned about your nest egg as you head towards retirement?
Important information: The information provided on this website is of a general nature and for information purposes only. It does not take into account your objectives, financial situation or needs. It is not financial product advice and must not be relied upon as such. Before making any financial decision you should determine whether the information is appropriate in terms of your particular circumstances and seek advice from an independent licensed financial services professional.