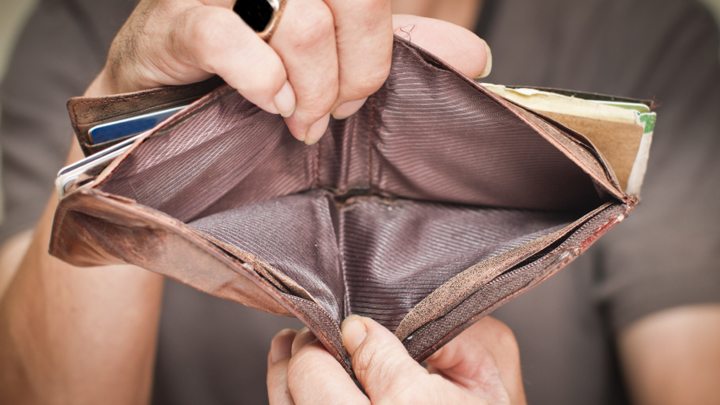 Yesterday it was announced that The Fair Work Commission had been successful in fighting for an increase to the minimum wage across Australia. This will affect Australia's 1.86 million lowest paid workers with an increase of $16 per week. This 2.5 per cent rise isn't as much as Fair Work successfully fought for last year, which was 3 per cent. But it is pretty significant. The question is, how can the baseline wage for an Australian be one thing to satisfy that living standards are high enough and they're no living on the breadline. Yet the pension, still comes in below the OECD breadline? How is that fair and what can we actually do about it?
Fair Work Commission president Justice Iain Ross said the most significant economic change since last year's wage review was the reduction in inflation and aggregate wages growth.
"We have had particular regard to the lower growth in consumer prices and aggregate wages growth over the past year because they have a direct bearing on relative living standards and the needs of the low paid," he said on Tuesday.
"The lower inflation and aggregate wages growth has favoured a more modest increase in minimum wages".
The weekly minimum wage will rise by $16 to $656.90 from July 1. Compare this with the highest amount available on the age pension that sits at $390.10 or $782.20 per fortnight as the Aged Pension website states.
If one thing is deemed fair for Australians earning the minimum wage – the absolute minimum anyone in Australia can earn, why are pensioners losing out so much?
Some can argue that it's because it's work, they're being productive and stimulating the economy by contributing and that the pension is welfare – government assistance – not the same as a wage. But when it comes down to a matter of basic human rights, shouldn't every Australian sit above the breadline? Shouldn't every Australian have enough to get by on?
Do we need someone fighting for seniors the way The Fair Work Commission fights for employees? Share your thoughts in the comments below…