Why bother with a financial planner?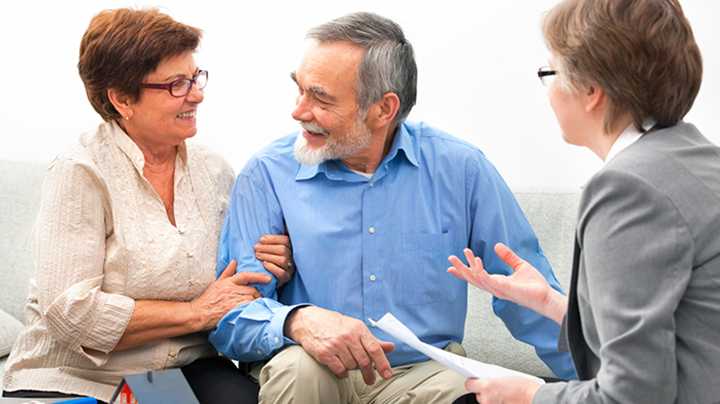 Making the choice to see a financial planner is one people often approach with some trepidation as they can see retirement on the horizon, or are grappling with how to structure their finances in the early years of retirement.  Many are not quite sure of what to expect when they sit down in front of a good adviser, nor do they understand how to get the best out of their advice.
Denis O'Keefe, a retirement planning specialist and financial adviser who works with AustralianSuper members says the first meeting with a financial adviser is an opportune time to put your concerns on the table, better understand your budget and find out what you can to do to live a more comfortable retirement.  But, he says, you should come prepared if you want to achieve the best result.
"It is surprising how many people get to 50 or 55 and have not properly considered their superannuation," he says.  "Then at 55, when people can see their retirement in the future, they suddenly become interested, but are unsure how to act.  It is a time when many people see their core strategy change, and are unsure how to navigate it."
When asked what most of his clients want from their financial planning, Denis said that almost all want to know if they have sufficient funds to live a comfortable retirement – and they want to hear it from an expert.
"There are plenty of websites where people can do calculations, but many people get a lot of comfort out of speaking to a person face-to-face, and having them go through their figures to either confirm that they are on the right track, or to offer them some insight that could improve their situation in relation to retirement and their retirement aspirations."
Ad. Article continues below.
One of the most difficult areas for people to understand, he says, is how to combine the pension with their superannuation to achieve the best results.  And for every person, the answer is different, because their budgets, goals and aspirations are different.
You can prepare for a visit to your financial planner with four simple steps, says Denis.
"Firstly, understand your budget.  The first question most people ask when they go to a financial planner is 'Can I afford to retire?' and if you don't know what your budget will be, we won't be able to tell you whether you can."
Household costs are one of the major expenses in your budget, says Denis, and they are necessary for a good retirement, so it's important to get a good grip on these.   "This is one of the areas that people tend to cut a bit short when they plan, especially on the entertainment side.  You really need to have a think about how important entertainment is to you and how you budget for it, and for the food, drink and lifestyle elements that are important. "
"Then, have a good think about discretionary spending on things like holidays, movies and leisure activities that might be outside your week-to-week budget.  Consider the big trips, the small trips and the ambitions you have, and how much these might cost."
Ad. Article continues below.
"If you go to your financial planner with a fair insight into these, they can give you a lot of answers," says Denis.  "They will then be able to talk to you about things you might not yet have budgeted for, like rising healthcare needs, and the potential costs for aged care in your future.  They'll help you explore how much money you may need to live your life to a ripe old age, and what you can adjust, to help make sure you are comfortable that your funds can last as long as you need them to."
And that's the whole point, isn't it? – Making sure you get to enjoy a comfortable retirement.
Why bother, you ask?  Denis says the three big reasons to bother are important.
"With good financial advice, you'll have a structured financial blueprint for the future around which you can manage your money.  You'll enjoy peace of mind that your retirement can be affordable and achievable from where you are today if you follow the strategy you set with your adviser.  And you can put in place smart ways to help generate an income from your assets, with written advice to support it."
About: Denis O'Keefe is a certified financial planner with AustralianSuper and specialises in retirement planning advice.  He has 25 years financial planning experience and is currently based in Melbourne where he provides holistic, face-to-face advice and guidance to clients. 
This post is sponsored by AustralianSuper Pty Ltd ABN 94 006 457 987, AFSL 233788. The views expressed in this article are those of the interviewee and not AustralianSuper.  The interviewee made their comments based on their experience and expertise. Members should assess their own situation and needs and consider obtaining professional advice before making any decision.
Important information: The information provided on this website is of a general nature and for information purposes only. It does not take into account your objectives, financial situation or needs. It is not financial product advice and must not be relied upon as such. Before making any financial decision you should determine whether the information is appropriate in terms of your particular circumstances and seek advice from an independent licensed financial services professional.