Where your finances should be in your 60s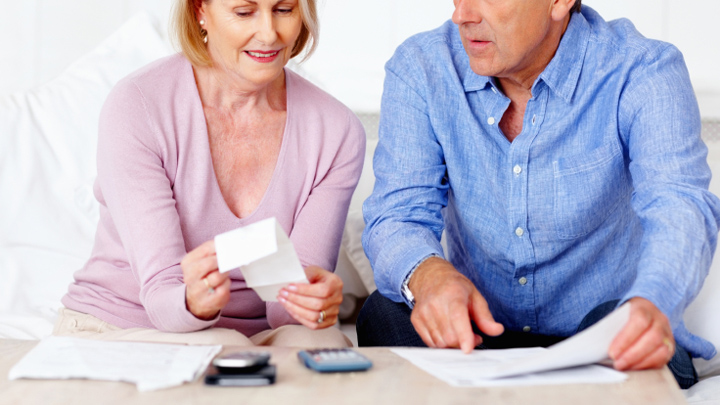 By now, you've well and truly developed your money habits and are feeling good about your financial position. But have you ever wondered whether you are actually on track or falling behind your peers.
Well, with the help of financial planner Colin Williams from Humble Financial Services outline some important benchmarks to give you a good guide as to how you're tracking.
If you are in a good enough financial position to retire, well done. Even if you're working, you'll likely be in a good spot, financially, by having less debt, less expenses and less wants than ever before.
Ideally, you'll be continuing your good savings habit or have income from other sources so you're not drawing on your superannuation too heavily.
Here comes the scary bit, Williams says that research by The Association of Superannuation Funds of Australia (ASFA), shows that to have a comfortable retirement, a couple would need to generate an income of $58,326 each year (as of September 2014).
Ad. Article continues below.
"To put that into perspective, $1 Million dollars invested at current term deposit rates of 3% will only produce $30,000 in income – just over half of what you require and that does not take into account the need to keep up with inflation each year".
By now you should have your Will prepared but it might be worth updating to reflect your current financial status.
When it comes to a credit card, you're probably using it for travel and the odd emergency rather than for your everyday purchases.
Savings-wise, you may be quite asset rich and while that is an important part of your estate planning, you still may need a stash of cash for a last-minute holiday or in case of any unforeseen medical costs.
Having your home loan paid off will make a big impact on your daily living cost and your ability to plan for the future, but you may be using the equity in your home for other reasons or plan to sell, so its not a one size fits all approach. As your income slows, your mortgage will be harder to manage so you need a plan in place to maintain a good position on the home loan front.
Ad. Article continues below.
Hopefully you're enjoying the rewards of some smart investments made in previous years, this will help top-up your superannuation or help with day-to-day living expenses.
If any of the above is causing you to re-think some of your financial decisions, it might be worthwhile visiting your financial planner who can advise on where you're at and what's important from here on.
Do you feel prepared for your retirement? Did you find this advice helpful? Share with us below.
Important information: The information provided on this website is of a general nature and for information purposes only. It does not take into account your objectives, financial situation or needs. It is not financial product advice and must not be relied upon as such. Before making any financial decision you should determine whether the information is appropriate in terms of your particular circumstances and seek advice from an independent licensed financial services professional.